U.S.- 2024 elections: Republicans Threatening to Win
U.S.- 2024 elections: Republicans Threatening to Win
Imagen principal: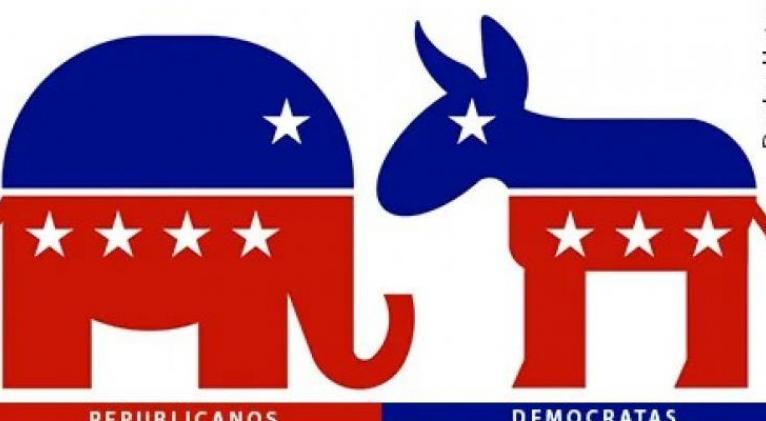 Diario de Nueva York announced on Wednesday that Republicans were likely to win in the states of Virginia and New Jersey during the U.S. elections for governors there.
It would be President Biden's first major defeat after taking office in January.
The New York Times also said that Republican Jack Ciattarelli led voting intentions in New Jersey even though polls favored Democrat Phil Murphy.
The Associated Press (AP) recalls that in that state, no governor has been reelected in the last 40 years.
And added that in 98 % of the districts, Ciattarelli had a 1,200-vote lead in deciding office.
At the same time, the main television channels aired that Republican Glenn Youngkin, a wealthy businessman with no political experience, would be the likely winner in Virginia over Democrat Governor Terry McAuliffe.
President Biden traveled to Virginia days ago to offer him support.
There, he said about Youngkin: "Remember I ran against Donald Trump. And Terry is running against an acolyte of Donald Trump."
At the same time, Vice President Kamala Harris was in New Jersey in early October where she asked to vote for McAuliffe, referring to the impact that this would have in the next legislative elections to be held in 2022 as well as the presidential elections in 2024.
"Each of you have the power to determine who your next governor will be, but also by extension and given the importance of this Virginia election, how the country will move forward," Harris said.
The Spanish news agency EFE pointed out that Republicans in Congress endorsed Yougnkin's win, and claimed his victory as their own, while stating that it is a sign of the future power restoration of Congress in 2022, and then the White House in 2024.
Then, former President Donald Trump praised in a statement his voting base for coming out to vote strongly in Virginia and proclaimed: "My movement is bigger and stronger than ever."
While the television networks were releasing the results, President Biden landed at the Andrews (Maryland) military air base, on the outskirts of Washington and did not make a statement to the press.
It is not yet possible to formulate a strong opinion. However, repeated signs are portraying an unfavorable scenario for the Democratic Party.
Translated by Sergio A. Paneque Díaz / CubaSí Translation Staff