Three women under pressure in Tokyo
Three women under pressure in Tokyo
Imagen principal:
Competing in the Olympic Games is, actually, a huge accomplishment. Therefore, competing in Tokyo, amid this pandemic, has a double merit. Each athlete here lacks of proper training and suffers from psychological issues as a result of spending months in confinement.
Sportsmen and women are also shocked by the daily number of infected and dead people, the news on new outbreaks and COVID-19 strains…These are tough times for great athletes. To make matters worse, other pressures have wreaked havoc on them.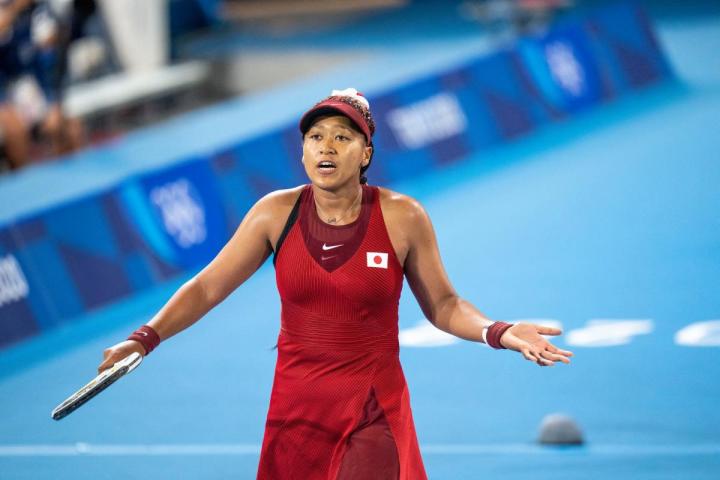 Racism against Naomi Osaka
An Australian woman residing in Japan confesses it was a brave decision made by the organizing committee to task her with the responsibility of lighting the Olympic flame. However, being the target of discrimination herself in the Land of the Rising Sun, she corrected herself and said: "It is not brave at all. It is the right thing to do. She is a great athlete. She is a wonderful girl and deserves this recognition," she stated to the American media The NY Times.
The fact that a mixed-race woman, daughter of a Haitian-American father and a Japanese mother, who looks way different to the traditional look of Japanese girls, had the privilege to be the last athlete in carrying the Olympic torch, certainly caused controversy among fans. From then on, the racist machinery rolled on and reached its climax after the athlete, favorite to win considering her winning record, was defeated in the third round of the competition.
The social networks, that spider web that either saves you or sinks you, turned against her and absolutely racist and xenophobic comments went viral (pun intended) and the accomplice likes reached extraordinary numbers.
And she also received a low blow: the mental breakdown crisis that she had eventually referred to. Thus, we knew that people in Japan knew about robots and artificial intelligence, but talking about mental health is still taboo. It was asserted by Naoko Imoto, former Olympic athlete, specialist in education at UNICEF and consultant in gender parity for the Tokyo 2020 organizing committee.
The blockade against Laina Pérez
"A sudden cold ran through her," she spent twenty minutes to make the first shot and tears dropped when she made the last one. The Cuban athlete won the gold medal in Lima 2019, but she could not attend any other official tournament since then, until now in Tokyo.
As the whole sports shooting team, Laina lacks proper training due to negative effects of the economical, commercial and financial blockade imposed by the U.S. against Cuba. That is why Meinardo Torres, the professor who checked on her when nerves played a dirty trick on her, had referred in an interview granted to the Cuban Agency News months ago to the very expensive electronic targets, which become more expensive as we cannot buy any in U.S. soil, the shortage of bullets for world-class shooters, or the visa refusals to compete in different preparatory events or training bases in that nation.  
Laina makes no excuses. She only thinks about improving her execution. She is not going to give up because Cuban women do not give up. She has felt the support of the Cuban media, the fans and her teammates. She is a human being and her nerves collapsed, added to the pressure of COVID-19 and decades of U.S. blockade.
Simone Biles, is she finally free from depression?
Many believe so and we applaud the decision of the world's best woman gymnast to withdraw from Tokyo 2020. The most important thing is her mental health, she has said. And her team backs her on Twitter.
However, what led this 24 years-old athlete to this point? The pressure of being a star athlete. The commitment to always rise to the occasion, to execute perfectly without flaws, self-demand and external demands in an industry that only see factory and products, where the flagship product cannot fail, regardless of whether he or she is a human being.
What lies ahead for her now? The best scenario would suggest that we could have learned to naturally distinguish the challenges of mental health of athletes. Then, it would somehow lead to a change in both sports and society, which see them as role models.
But today's world is not so kind, much less if she is looked at as an investment. And I am afraid Simone's future will be closer to publicists and sponsors than psychologists and therapists.
I wish optimists may be right and nothing would be more valuable than humanism and talent. I wish the bravery of these three women to keep on fighting for their dreams despite all the pressure can be powerful and enough. For the time being, Biles returned to the last finals of the competition…
Translated by Sergio A. Paneque Díaz / CubaSí Translation Staff