Trump, Clinton Win Florida Primaries, According to Preliminary Results
Trump, Clinton Win Florida Primaries, According to Preliminary Results
Imagen principal: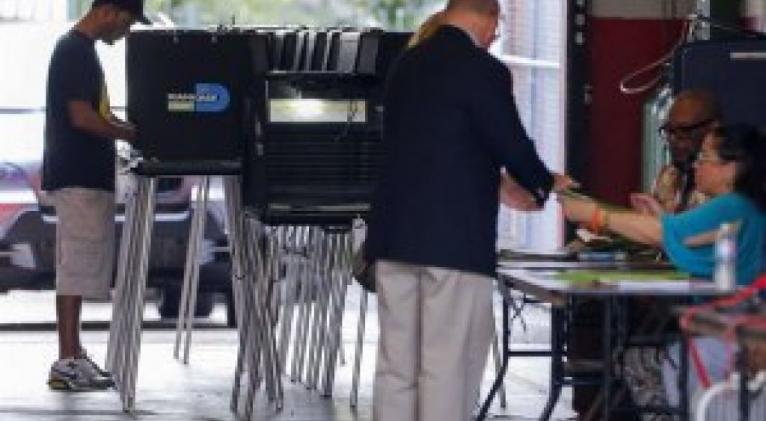 With 56 percent of the Republican votes counted, Trump had garnered 45.7 percent, compared with 27.1 percent for Florida Sen. Marco Rubio, born in Miami to Cuban parents. Their two GOP rivals were far behind with 15.9 percent for Texas Sen. Ted Cruz and 6.8 percent for Ohio Gov. John Kasich.
Meanwhile, Clinton was far out in front with 65.9 percent to Vermont Sen. Bernie Sanders' 31.9 percent with 65 percent of the Democratic ballots counted.
Trump said on Twitter that he had achieved a big victory in Florida.
The polls in the northwestern Florida Panhandle are scheduled to close at 8 p.m.
If Trump's victory in Florida is confirmed, he will walk away with 99 delegates and have in his pocket more than 550 delegates in the runup to the Republican convention, although 1,237 delegates are needed to secure the GOP presidential nomination.
Clinton, with a win in Florida, would wind up with 214 delegates and 441 superdelegates.
Primaries are also being held on Tuesday in Illinois, Missouri, North Carolina and Ohio.