Japanese, South Korean FMs to Discuss Trade Dispute
Primary tabs
Japanese, South Korean FMs to Discuss Trade Dispute
Imagen principal: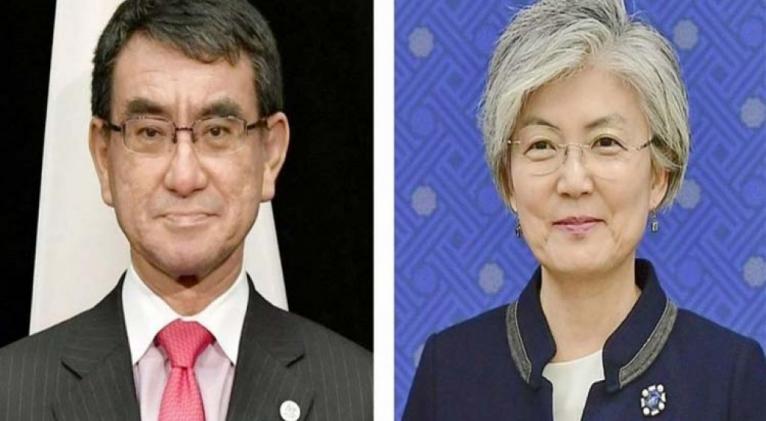 Foreign Ministers of South Korea and Japan will meet this Thursday in Bangkok to negotiate a solution to the trade confrontation between the two countries.
South Korean Foreign Minister Kang Kyung-wha and his Japanese counterpart Taro Kono are in Bangkok to participate in the Regional Forum of the Association of Southeast Asian Nations (ASEAN).
The diplomats will take advantage of the meeting to hold the first meeting between the two since the Japanese government banned the export to South Korea of materials for high-tech equipment.
The bilateral talks will be held one day before the Japanese government approves a law amendment to remove Seoul from the so-called white list of trusted trading partners.
At the bilateral meeting, Kang will urge Kono to withdraw what the South Korean Executive has described as unfair and unilateral measures, as well as the cancellation of South Korea's exclusion from the group of countries with minimal restrictions.
Tokyo and Seoul are in the midst of an unprecedented lawsuit due to the Japanese ban on selling to South Koreans raw materials for the production of high-tech equipment on the pretext that they are sent to the Democratic People's Republic of Korea (DPRK) to manufacture weapons.