Cuban baseball playoff goes to fifth game
Cuban baseball playoff goes to fifth game
Imagen principal: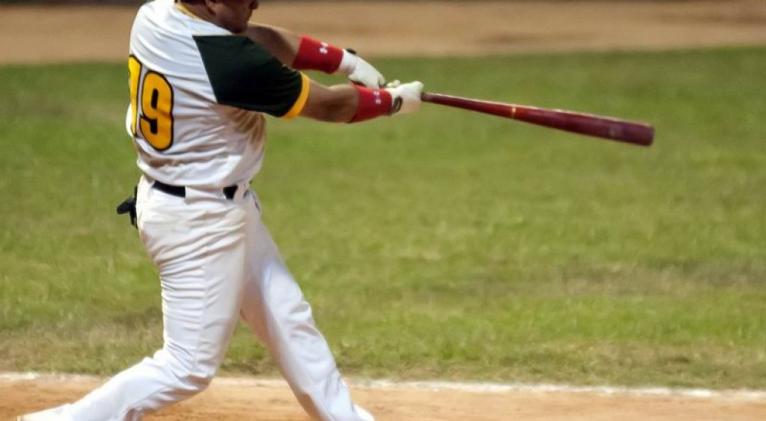 Hurler Erlis Casanova was the winner of the match when allowing five hits and three earned runs in six innings and a third, with five strikeouts, while Vladimir Garcia allowed four -three unearned- runs in six innings and took the loss.
Shortstop Michael Gonzalez offensively highlighted by Pinar del Rio when hitting 2 for 4 with a homer and three RBIs and was seconded by Lazaro Ramirez, 2 for 4 with two runs scored and a solo home run.
Ciego de Avila scored first when Luis Robert Moirán hit a two-run homer in the third inning, but Pinar del Rio took the lead in the bottom of the same inning when Gonzalez hit a three-run homer off Vladimir Garcia.
In the sixth, Ramirez increased the lead when hitting a solo homer to the right-field also versus Garcia.
Casanova left the mound in the seventh inning after walking Abdel Civil, who reached third base thanks to Guillermo Aviles´ single and then scored due to fielder choice to box by catcher Osvaldo Vazquez off reliever Livan Moinelo.
Garcia imitated Casanova in the bottom of the seventh when the local side had a great chance to increase the lead as they managed to load the bases, but at that point reliever Alberto Bicet forced Andy Sarduy to hit for double play.
Bicet went into complications in the eighth inning and allowed two other runs, the first of them by dead-ball on Olber Peña with the bases loaded and the second was driven in by William Saavedra with a sacrifice-fly.
Moinelo starred a superb relieve of two and two-thirds innings with three strikeouts and allowing only two hits to preserve the advantage of Pinar del Rio and took the save.
Both teams will face each other today again in the same ballpark, where the local squad will use veteran Vladimir Baños as starting pitcher, while the existing national monarchs will send Lazaro Blanco to the mound.