Titan
Titan
Imagen principal: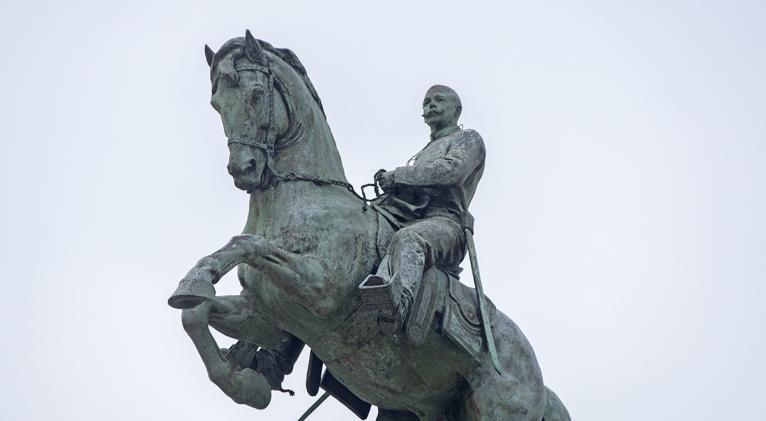 We look at those huge equestrian statues from afar and bottom-up. We barely distinguish the hero's traits. Huge monuments command respect and a sort of solemnity that normally set a distance with people.
This is a feature of the monument dedicated to Antonio Maceo in the homonymous park in Havana, in front of the Hermanos Amejeiras Hospital. The determination of a man who mastered his fiery horse. His almost divine trait. He looks like a titan.
By the way, Antonio Maceo was nicknamed by his fellow countrymen as the "Bronze Titan." It was the tribute to a man who showed courage and extraordinary audacity, almost supernatural to some.
Dozens of wounds could not stop the mambí general. Some believed he made a deal with hidden powers. Other felt safe when marching by his side. They believed he was immortal.
But he was a man. On December 7th, 1896, he was killed in combat. Cuba lost one of its most beloved sons, one of its most useful men. But that day, a symbol was born.
Monuments are built to pay tribute to symbols. But some of them transcend the hero's glory. Some are worth more for the aesthetic than their meaning itself.
But this is not the case.
Antonio Maceo is not another name in the list of leaders in Cuba's independence war. It is the man and his legend. He is a vibrant history. No statue (and there are several wonderful statues) pay full tribute to him.
Translated by Sergio A. Paneque Díaz / CubaSí Translation Staff