New Latin American Cinema Festival opens in Cuba
New Latin American Cinema Festival opens in Cuba
Imagen principal: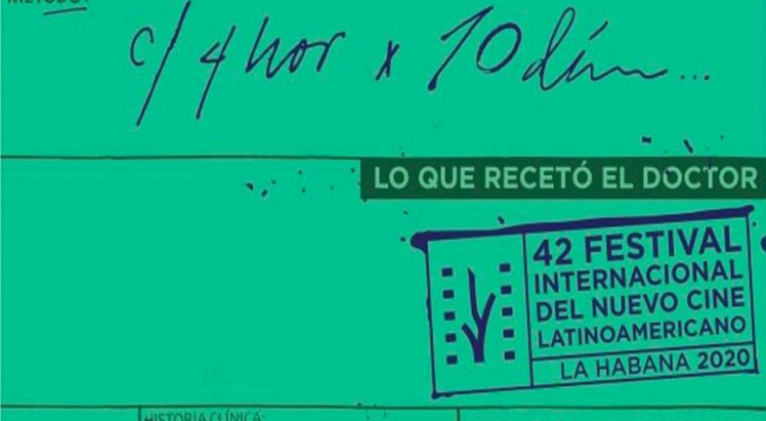 The 42nd International Festival of New Latin American Cinema will be exhibiting in Cuba as of this Thursday a select and current panorama of contemporary films.
The 2020 edition has been adapted to the context imposed by Covid-19, for this reason and in order not to cancel the competition, its organizers decided to divide the festival into two stages: the December traditional meeting that would only screen films, and the contest, lectures and debates are planned to be held in a second stage, from March 11 to 21, 2021.
Of course, the event's distinctive Coral awards will be delivered during the second stage of the festival, and participants will talk around the theme proposed during the closing ceremony of the previous festival: young cinema in Latin America.
During the first stage of the festival, from December 3 to 13, the sections 'Latin American in Perspective' and 'International Contemporary Panorama' will be presented at Havana movie theaters 23 y 12, Riviera, Yara, La Rampa and Acapulco, always with strict sanitary measures and reduced capacity.
Under the slogan 'Lo que receto el doctor' (What the doctor prescribed), the promotional image of the 42nd edition alludes to medicine and health personnel, in gratitude for their work fighting Covid-19; which is why the moments of the next festival are spoken of as two doses of a medicine, each one with exclusive and current proposals.
The Festival's opening ceremony will take place on Thursday evening at Acapulco theater movie and the film 'La ultima cena' (The Last Supper), a recently restored classic by Cuban director Tomas Gutierrez Alea, will be screened.
The films to be shown in December come from Argentina, Brazil, Chile, Costa Rica, Ecuador, the United States, Great Britain, Mexico, Peru, the Dominican Republic, Venezuela, Honduras, Cuba, Puerto Rico and Colombia, among others.
According to the Festival's president Ivan Giroud, only two contests, Posters and Unpublished Scripts, will take place in the first stage.
Distinguished Cuban filmmakers Juan Padron and Francisco (Paco) Prats, who died this year, will be also honored during these days. The ceremony for the 2020 National Film Award, granted to Prats and screenwriter Senel Paz, is expected to take place as well.