The National Ballet of Cuba will Revive Bodas de Sangre
The National Ballet of Cuba will Revive Bodas de Sangre
Imagen principal: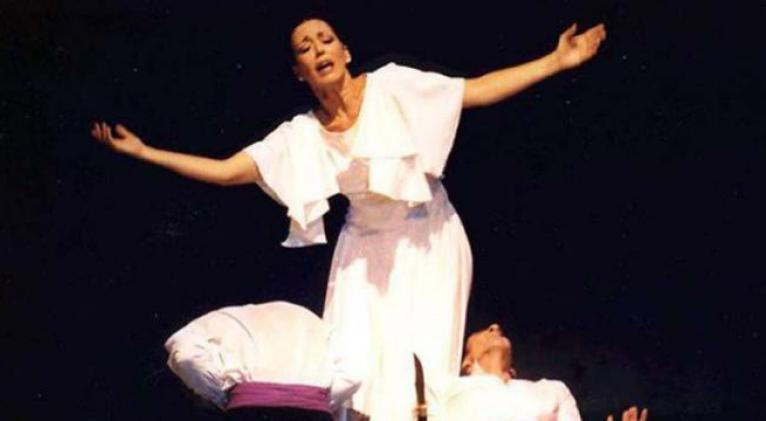 The news has cheered up many nostalgic spectators of a creative stage of the National Ballet of Cuba. The company directed by Viengsay Valdés will recover one of the works that marked its active repertoire for several years: Bodas de Sangre (Blood Weddings), the choreography of the unforgettable Antonio Gades based on the famous tragedy of the same name by Federico García Lorca.
Lorca and Gades, two essential figures of Spanish culture who are united in their passion for the immense heritage of flamenco, for the full plunge into the most authentic tradition of their people, which they recreated with the renewed airs of their respective talents. And the two had deep ties to Cuba, a country essential in their creative itineraries.
Blood Wedding, Federico's work written in 1931 and premiered in 1933, is much more than a story of passion, deceit, and violence: it's a symbol of a rooted Spain, which pulses under the weight of prejudices and conventions. The bride who runs away with her lover represents the desperate search for freedom, which defies danger, which ultimately implies death.
And that spirit was respected by Gades in his choreographic version premiered several years later, in 1974 and that the National Ballet of Cuba added to his repertoire in 1978.
Great figures of the company played their main roles. Particularly emotional were the interpretations of Marta García and Loipa Araujo. Now the piece will be revived, after several years, as part of the program of La Huella de España Festival, scheduled for June 12-16 in various spaces in Havana.
The group founded by Alicia, Alberto, and Fernando Alonso will share the stage with dancers from the Antonio Gades Company, the National Ballet of Spain and the Spanish Ballet of Cuba, in an event that will honor the great artistic heritage shared by two nations with a long common history. that manifests itself in a thriving and deep culture.
Translated by Amilkal Labañino / CubaSí Translation Staff