Humanistic vocation of Cuban medicine debated in France
Humanistic vocation of Cuban medicine debated in France
Imagen principal: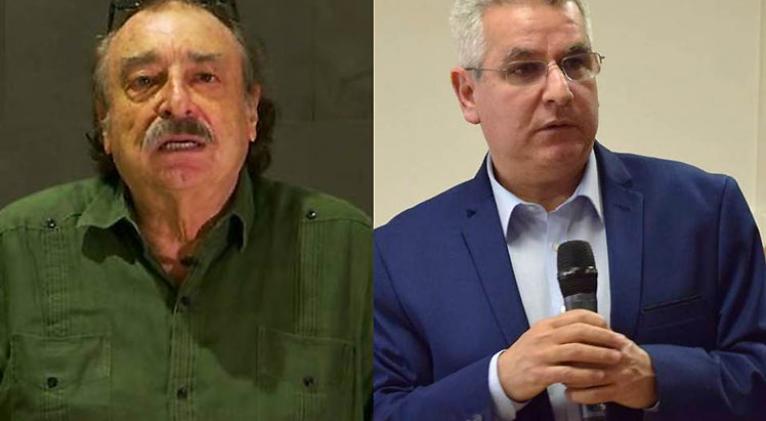 The humanistic projection and friendly vocation of Cuban medicine will be debated on Wednesday on social networks, with the participation of Cuban Ambassador to France Elio Rodriguez Perdomo and intellectual Ignacio Ramonet.
YouTube and Facebook are hosting the program, entitled 'Health in Cuba, the human being above all', which will be moderated by Colombian journalist Hernando Calvo.
The presentation, scheduled for 20:00 hours, local time in France, is part of the complex challenge being faced by the international community due to the Covid-19 pandemic, which has infected 30 million people and has killed 940,000 persons worldwide.
In that context, Cuba is not only fighting the SARS-Cov-2 coronavirus within its borders, but it has sent medical brigades to other parts of the world, an assistance that has reached dozens of countries in Latin America, the Caribbean, Africa and Europe.
Cuba's solidarity materializes despite the tightening of the economic, commercial and financial blockade imposed by the United States, whose government ignores the demands from the United Nations, the European Union and other organizations to prevent coercive measures from affecting the fight against Covid-19.
This assistance to the countries in need and the internationalist record of the Cuban Revolution in terms of health care explain the universal campaign to grant the 2021 Nobel Peace Prize to the Henry Reeve medical brigades.
Rodriguez and Ramonet will speak on social networks about the reality of a healthcare system that is being attacked by the US Government, which resorts to its media power to spread slanders and smears, at a time when there have been warnings about the risk of disinformation and fake news for humankind.