Honduran sports authorities in Cuba
Honduran sports authorities in Cuba
Imagen principal: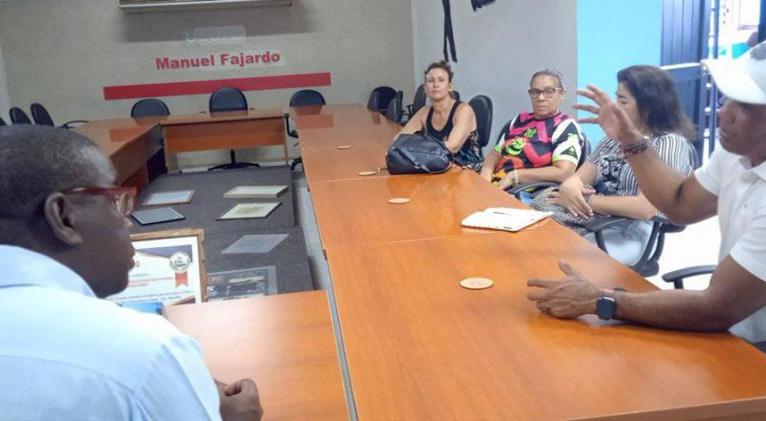 The top authority of the Honduran National Commission of Sports, Physical Education and Recreation (Condepor), Mario Moncada, arrived Friday in Cuba to sign a memorandum of understanding with Inder, among other activities.
The delegation of the Central American country is also integrated by the assistant manager of the Women's Amateur Leagues of Condepor, Jacky Milla, and by the official Dory Sagrario Arguijo Cabrera.
They were received at the José Martí International Airport by the first vice-president of Inder, Raúl Fornés Valenciano, and by the Honduran ambassador to Cuba, Olivia Marcela Zúñiga Cáceres.
In statements to the publication JIT, Moncada expressed interest in closer sports collaboration with the Island because of its results in the international arena.
"We are interested in the exchange in a group of sports and that they send us basketball, weightlifting and boxing coaches. We are also interested in having children trained in the communities," said the distinguished visitor.
The Condepor delegation will attend this Saturday's festival in honor of the International University Sports Day, to be held at the Manuel Fajardo University of Physical Culture and Sports Sciences (UCCFD).
He also plans to hold exchanges and work meetings with representatives of the Cuban sports movement, in which he will discuss different topics of bilateral interest.
He will visit the Anti-Doping Laboratory in Havana and hold talks with directors of the Sociedad Mercantil Cubadeportes S.A., an entity with exclusive rights to commercialize products and services related to Cuban sports.