EDITORIAL: Legislate in the interest of all
EDITORIAL: Legislate in the interest of all
Imagen principal: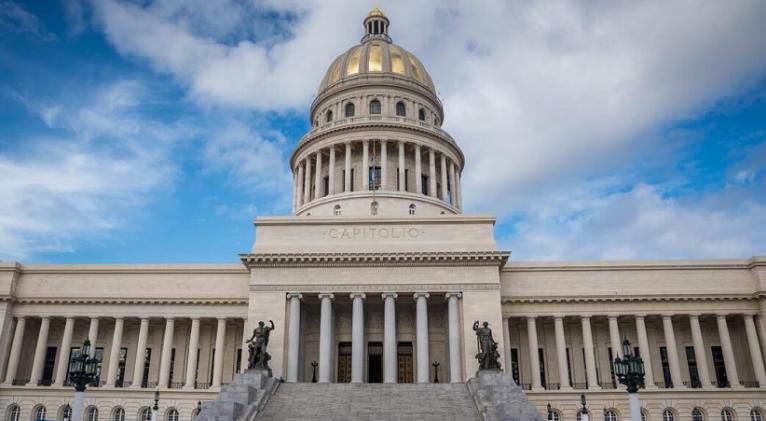 All the documents of the bills, which will be analyzed and discussed by the deputies, in order to be presented before the members of the National Assembly of People's Power, are published on the website of the Cuban Parliament (https://www.parlamentocubano.gob.cu). The idea is not only to socialize each for public's knowledge, but also the population is urged to get involved in the process prior to the approval of the laws. Comments, suggestions, recommendations, questions and specific concerns can be sent to a mailing list that is specified there. The Cuban Television broadcasts a spot that invites you to contribute to the legislative exercise.
In very challenging times for the nation, amid a very complex national and international situation, popular involvement in decision-making of great political, economic and social importance is paramount. The transparency of the institutional framework, the effective channels for interaction with citizens (who are, most of them, voters in Parliament), the spaces for public debate on government policies... are pillars of the society project that we have to consolidate among all Cubans.
Certainly, there must be room for dissent and fruitful debates, always starting from a commitment to national sovereignty and dignity. Institutions have to offer and guarantee these spaces. And citizens should take more advantage of them. Turning your back on the debates on the laws that, ultimately, everyone must abide by, can be an irresponsible act. And the more consistent popular participation is, the better these laws will respond to the challenges of the whole of society. The National Assembly of People's Power has the responsibility to address all considerations, all suggestions. And there are perfectly established ways to give them proper response.
The current legislative timetable has scheduled the approval of important laws, which cover a wide spectrum of subjects: the Family Code, the Food Sovereignty and Food and Nutrition Security Law, the Personal Data Protection Law, the Penal Code, the Criminal Enforcement Law, the Process for the Protection of Constitutional Rights, the System for the Protection of Literary and Artistic Creation, the System for Natural Resources and the Environment, and the General Law for the Protection of Cultural and National Heritage.
As you can see, it is a busy agenda. It has to do with the permanent demand of a large section of the citizenry: Parliament legislating. And we must legislate for everyone, taking everyone into account.
Bills and emails:
Family Code Bill. Email: codigofamilias@anpp.gob.cu
Bill "On Food Sovereignty and Food and Nutritional Security". Email: seguridadalimentaria@anpp.gob.cu
Draft law «On the Protection of Personal Data». Email: datospersonales@anpp.gob.cu
Criminal Code Bill. Email: codigopenal@anpp.gob.cu
Criminal Enforcement Bill. Email: ejecucionpenal@anpp.gob.cu
Bill "Process of Protection of Constitutional Rights." E-mail: derechoconstitucionales@anpp.gob.cu
Bill "On the System for the Protection of Literary and Artistic Creation". Email: creacionliterariayartistica@anpp.gob.cu
Bill "On the System of Natural Resources and the Environment". Email: medioambiente@anpp.gob.cu
Draft "General Law for the Protection of Cultural and Natural Heritage". Email: patrimoniocultural@anpp.gob.cu
Translated by Sergio A. Paneque Díaz / CubaSí Translation Staff