Díaz-Canel Congratulates Community Culture Award Winners
Díaz-Canel Congratulates Community Culture Award Winners
Imagen principal: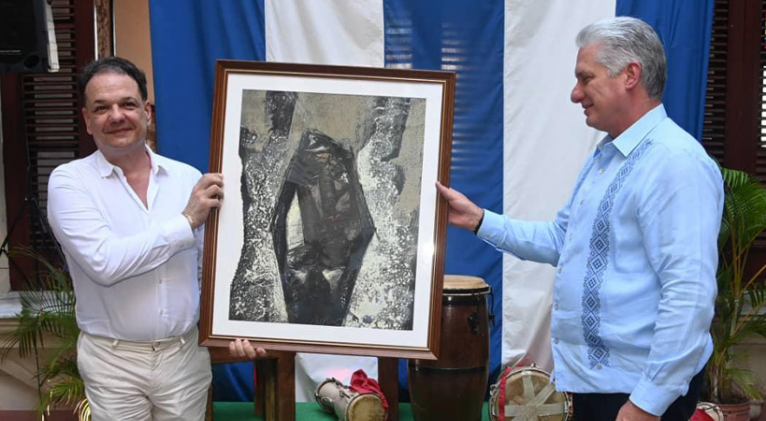 Cuban President Miguel Díaz-Canel Bermúdez today congratulated the winners of the National Community Culture Award on his official Twitter account.
"Yesterday we attended the presentation of the National Community Culture Award, which was given to the poet Luis Cordero, the Grupo Portador de Tradiciones 1802, and the @QuisicuabaC Project. They have dedicated their entire lives to that small homeland that is the community. Congratulations to all of them.
Also present at the event held the day before at the Joseíto Fernández House of Culture of Centro Habana was Inés María Chapman, deputy prime minister; Luis Antonio Torres Iríbar, first secretary of the Provincial Committee of the Party in Havana, the vice ministers of Culture Fernando Rojas and Kenelma Carvajal; the president of UNEAC, Luis Morlote, and Diango González Guerra, president of the National Council of Culture Houses, reported Granma newspaper in its digital portal.