Cuba's elections began satisfactorily, CEN states
Cuba's elections began satisfactorily, CEN states
Imagen principal: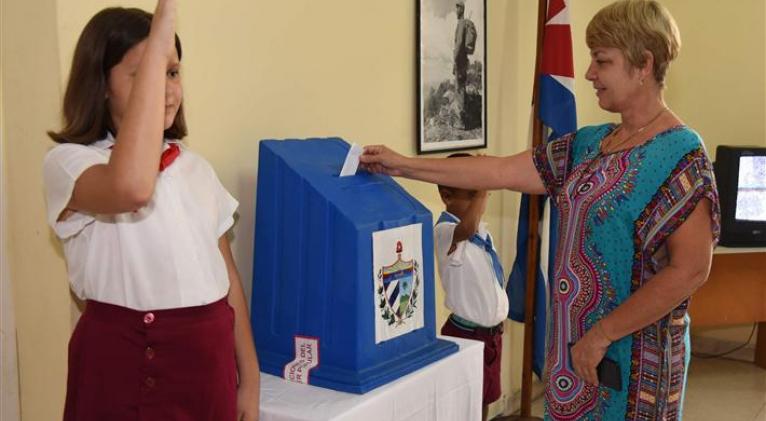 National Electoral Council (CEN) President Alina Balseiro affirmed that the election day when citizens will elect lawmakers of the Cuban National People's Power Assembly (Parliament) began satisfactorily on Sunday.
On statements to Cuban television, Balseiro stated that more than 23,000 polling stations are operating nationwide to elect 470 candidates to the National People's Power Assembly and opened without difficulty at 7:00 hours, local time.
She pointed out that the CEN authorized 120 polling stations in eight provinces to open before that time to meet the needs of voters who should work and for other justified reasons.
The CEN president added that authorities and the pioneers who guard the ballot boxes were present in all voting stations. The elections' transparency, documentation, and national symbols are guaranteed.
Balseiro explained that 12,427 constituencies (electoral districts) opened in Cuba.
She added that 250 of more than 23,000 polling stations are located in peculiar sites, including healthcare centers, transportation terminals, and educational centers, among others, so that all citizens can vote.
She emphasized that more than 1,800 polling stations are located in family homes, where conditions have also been created so that everything works with transparency and organization.