Cuban Women Enduring
Cuban Women Enduring
Imagen principal:
There still doesn't seem to be any research on how Cubans face this present we live in today from everyday life.
But these investigations will come and, probably, literary, and cinematographic works too... because, once again, women face the socioeconomic contingency that currently undergoes Cuba in an exceptional way.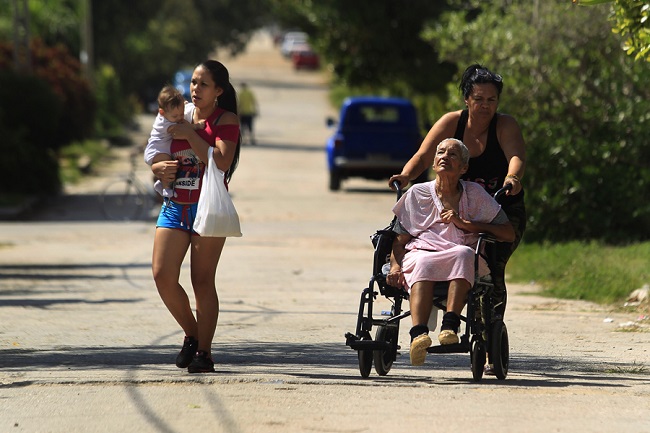 Perhaps it would be better to say that, as a trend, we have not stopped facing and enduring; but as the ropes of deficiencies and shortages are tightened even more now, Cuban women today reinvent their skill to be resilient, creative, and rebellious.
You might wonder why such a differentiation between Cuban men and women if both equally share the same troubles. It's clear that there's not a crisis for men and another for women; but the latter continue to have on their shoulders the weight of the satisfaction of vital needs within the home, due to a long patriarchal tradition that doesn't fade.
The overload of domestic and care tasks, sexist violence and other forms of discrimination that "even being unconstitutional, continue" like the essayist Zaida Capote Cruz indicated in the recent International Colloquium "Politics and policies in history and the culture of Latin American and Caribbean women", held at Casa de las Américas and organized by the Women's Studies Program (PEM for its acronym in Spanish), of that prestigious cultural institution.
"Living in Cuba is an act of everyday heroism. For this reason, too, working to improve these living conditions has to be the compass of public life, of politics" said the essayist at that meeting, according to a Semlac report, where she stressed that the persistent U.S. blockade, with its sanctions and measures also contribute to continually widening the inequality gaps existing.
Just walking on the streets, trails or avenues anywhere in Cuba to verify that they take the reins of domestic survival: arguing with the vendor who sets increasingly abusive prices for essential foods; asking here and there who has a given medicine for the sick daughter; traveling kilometers on foot to change something for adult diapers for the grandfather who suffers from incontinence and has been totally under her care.
Besides so many essential "missions", not infrequently she is also a victim of gender violence, "a phenomenon that has been going on for centuries, based on the patriarchal conception, which has turned this violence into a regular thing, as part of relations of genders, to the point that we are used to living with it", as commented by Dr. Clotilde Proveyer Cervantes, Professor of the Department of Sociology at the University of Havana, at the first Meeting Voices of Women for Gender Non-Violence, held this April in Santa Clara with the presence of President Miguel Díaz-Canel.
Gender Violence: Unnoticed by Naturalized
In the aforementioned meeting, which, as planned, will be multiplied throughout the country as a national debate on gender violence, the Cuban president referred to the great scientific and experiential heritage developed here in recent decades to promote the full equality of women and confronting gender violence, incompatible with the principles of the Cuban Revolution, he emphasized.
But, he insisted, "There are many manifestations of violence in our society that are not recognized, so we must do more in this regard."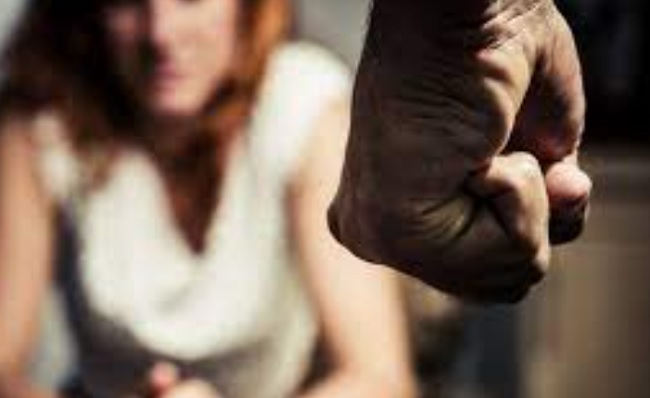 By the way, the first deputy minister of Justice, Rosabel Gamón Verde -in addition to reporting on the creation of the Defensorías, to implement articles of the Constitution of the Republic, of the Codes of Families and Processes, and to protect sectors of the population in situations of vulnerability, like women victims of violence-, stressed the need to make visible, identify the signs of this gender violence and work to prevent it to stop its spiral, especially in the communities.
All kinds of efforts are increased, the attempts to support while hand in hand Cuban women keep struggling hard against the everyday shortages, like the sorrow on the classic bolero song of Sindo Garay,  There are so many together, and so many trying to kill me, that's why they can't kill me.
Efforts of all kinds, attempts to support, are increasing, while, at the same time, the Cuban women continue to fight tooth and nail against the daily difficulties that, like the penalties of the classic bolero from Sindo, "are so many that they run over and as if kill me they try to crowd each other and that's why they don't kill me".
Translated by Amilkal Labañino / CubaSí Translation Staff