Cuban President welcomes medical brigade returning from Mexico
Cuban President welcomes medical brigade returning from Mexico
Imagen principal: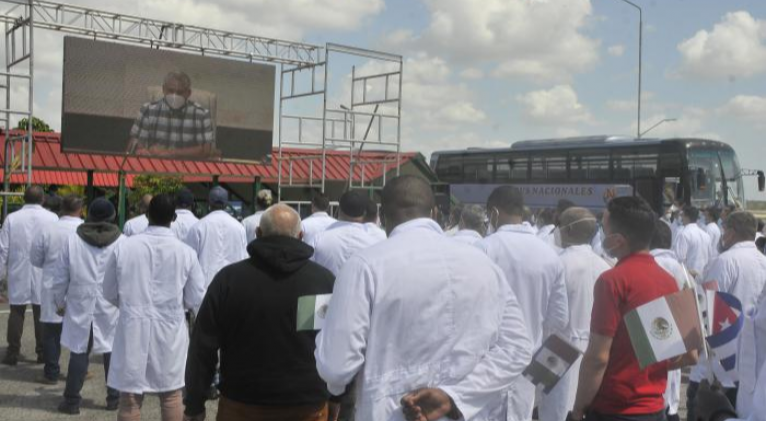 Havana, March 2 (RHC)--The President of the Republic of Cuba, Miguel Díaz-Canel, welcomed on Monday the Henry Reeve International Contingent members specialized in disaster situations and serious epidemics, who faced the COVID-19 in Mexico since December.
Diaz Canel said the Mexican President and several governmental and health institutions acknowledged the work of this brigade.
"We are pleased that you are back home, in the Homeland, and we count on you to continue confronting COVID-19, not only in sister countries but also in Cuba," said the President in a video message to the brigade members, upon their arrival at José Martí International Airport.
The group of 160 health professionals worked in the operative units of temporary hospitalization.
'We arrived in Mexico at a difficult time. It is one of the countries with the highest mortality and infection rates. However, together with Mexican health personnel, we managed to reduce the mortality rate from 13% to 8%," said René Aveleira, head of the brigade.