Cuban and Vietnamese Communist Party officials hold talks
Cuban and Vietnamese Communist Party officials hold talks
Imagen principal: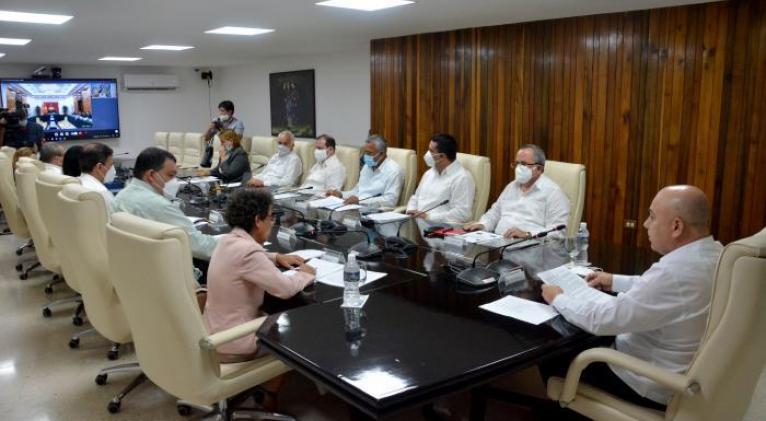 Havana, May 26 (PL) Senior leaders of the Communist Party of Cuba (PCC) Roberto Morales Ojeda and of the Communist Party of Vietnam (PCV) Vo Van Thuong held a talk via videoconference as a sign of the friendship ties that unite both countries, Granma newspaper reported on Thursday.
During the meeting, Van Thuong, who is a member of the Political Bureau and permanent member of the Secretariat of the PCV Central Committee (CC), provided extensive information on the results in the first year after its 13th Congress, and the main conclusions of the 5th Plenary Session of its CC.
He "ratified the unchanging policy of the PCV in support of the struggle of the Cuban people against the US blockade, as well as the interest by the top leadership of Vietnam, to continue strengthening the bonds of brotherhood and solidarity," the note state.
For his part, Morales Ojeda, a member of the Political Bureau of the PCC and Secretary of Organization of the Central Committee, "presented a summary of the progress of the implementation of the ideas, concepts and guidelines of the 8th Party's Congress, one year after its holding and a summary of the work done by the organization," according to the text.
"As for the recent measures announced by the US Government, he emphasized that, although they are moving in a right direction, they are a limited step, because they do not modify the essence of the tightened blockade," Granma added.