Cuban Ambassador exchanges with representatives of the Cuba solidarity movement in Japan
Cuban Ambassador exchanges with representatives of the Cuba solidarity movement in Japan
Imagen principal: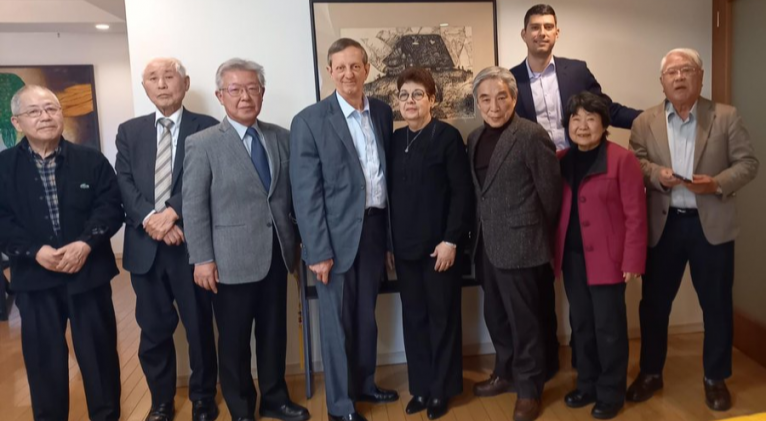 Tokyo, Dec 23 (RHC) Ambassador Miguel A. Ramirez held a meeting with representatives of the movement of friendship and solidarity with Cuba in Japan.
In the meeting, the Cuban diplomat stressed that despite the complex international scenario, the movement of friendship with Cuba contributed to disseminating the Cuban reality in Japan, the support to the fight against the blockade, and promoting several donation campaigns to contribute to the recovery of the damages caused by the fire at the Supertanker Base in Matanzas, the accident at the Saratoga Hotel and Hurricane Ian.
The representatives of the friendship and solidarity organizations reiterated their support in the defense of Cuba's sovereignty and expressed their willingness to expand friendly relations, in the context of the 125th anniversary of the beginning of Japanese migration to the Greater Antilles, next 2023.
Present at the exchange were Masahiro Kudo, president of the Japan-Cuba Friendship Association (AAJC); Michihiro Sindo, coordinator of the Association for the Sovereignty of Cuba and Against the Blockade; Hiroshi Iwadare, president of the Round Table for Friendship with Cuba; Hisao Tanuma, representative of the Shiso Undo movement and Yasuhiro Tanaka, director of the Committee for Solidarity with Asia, Africa and Latin America (AALA) (Source: CubaMinrex).