U.S. Rep. Castor Meets with Cuban President, Stresses Importance of Continued Dialogue and Engagement
U.S. Rep. Castor Meets with Cuban President, Stresses Importance of Continued Dialogue and Engagement
Imagen principal: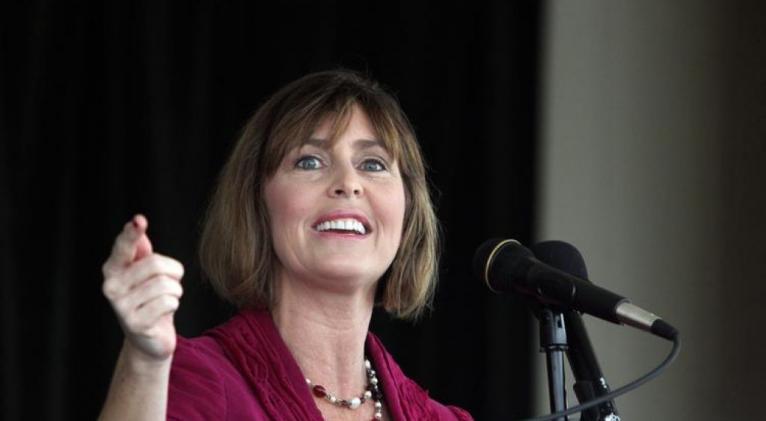 U.S. Rep. Kathy Castor (FL14) released the following statement after meeting with Cuban President Miguel Díaz-Canel during his visit to the United Nations General Assembly today:
"For the first time in nearly six decades, the world is seeing Cuba without a Castro at the helm. For the United States, this is a new opportunity for improved relations with our neighbor just 90 miles off the Florida coast – one we cannot afford to let slip by. During the meeting, I stressed the importance of continued dialogue and engagement between the U.S. and Cuba to benefit the citizens of both countries. President Díaz-Canel expressed the hope for normal relations between the two countries as well.
"I shared the desire of Tampa families and businesses for greater opportunities in education, trade, health care, agriculture and more. The Cuban government has sent mixed messages and not followed through on some shared business plans during the most significant transition of power that occurred over the past couple of years. Cuba's new leader has the opportunity to usher in a number of positive changes on the island and we encouraged him to focus on improving the everyday lives of Cubans including increased access to the internet and support for the Cuban private sector.
"Now, with the Trump Administration's return to Cold War policies toward the island, it is more difficult to build trust and successfully push for improvements in family travel and human rights. At a time of historic transition in the leadership of Cuba and revision to its constitution, Trump has practically shut down the American embassy and America's presence on the island including political officers that monitor human rights and promote American interests. This is unfortunate and unwise.
"Our wide-ranging conversation included a bipartisan and bicameral group of members of Congress and ranged from renewable energy, human rights, agriculture, travel, Venezuela, Colombia, telecommunications and even Major League Baseball. Cuban Foreign Minister Bruno Rodríguez, director general of the United States Department at the Cuban Foreign Ministry, Ambassador Carlos Fernández de Cossío, and Cuban Ambassador to the United States José Cabañas also were in attendance, as well as President Díaz-Canel's wife Lis Cuesta Peraza."
U.S. Rep. Castor visited Cuba in 2013, and upon her return she called for lifting the Cuba embargo and sent a letter to President Obama and Secretary Kerry outlining the changes, challenges, and opportunities she saw for modernizing relations with the island. Since then, she has brought Cuban Ambassador Jose Cabañas to Tampa to discuss greater engagement and economic reforms, held Tampa/Cuba forums to educate the Tampa Bay region's families and businesses on the evolving landscape, attended the opening of the Cuban embassy in Washington, D.C. and filed bipartisan legislation to lift the Cuba embargo to end the status quo in Cuba and make real progress on human rights. U.S. Rep. Castor revived the House bipartisan Cuba Working Group to build broader support in Congress for greater engagement with Cuba and has led a bipartisan Congressional delegation to the island to survey progress and examine travel, trade, jobs, internet access, human rights and agriculture. She has been critical of President Trump's decision to reinstate failed isolationist policies towards Cuba.