Clinton camp expects Trump to repackage old policies in big immigration speech
Clinton camp expects Trump to repackage old policies in big immigration speech
Imagen principal: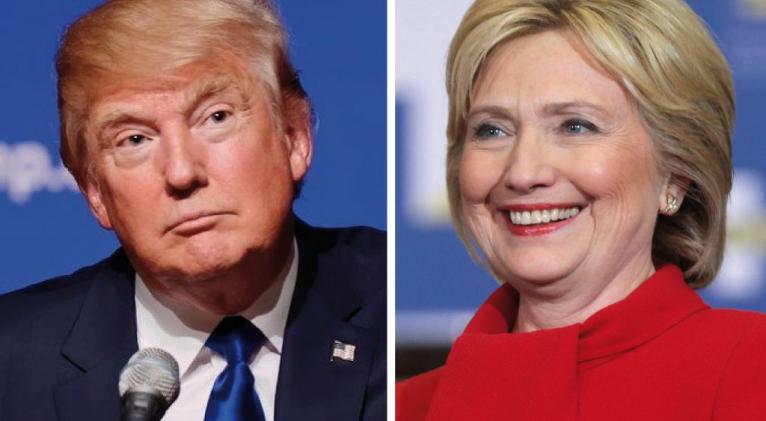 Donald Trump has taken the political world on a rollercoaster ride over the past two weeks on his signature issue of immigration, suggesting last Tuesday he may be "softening" his deport-them-all stance.
He then backtracked on that stance only two days later, saying many would consider his position "hardening."
In a Wednesday night immigration policy speech in Arizona, Trump could clear up some of this confusion. His remarks are being written by staffer Stephen Miller, a former aide to immigration hardliner Sen. Jeff Sessions, R-Ala., according to a Trump adviser.
The Hillary Clinton campaign is not expecting Trump to significantly alter his stance on wanting to deport all undocumented immigrants and is prepared to remind voters of his previous statements if he does. As soon as the speech is over, the Democratic nominee's team is prepared to deploy numerous surrogates — many on Spanish-language TV and radio — to argue that Trump cannot be trusted and is not "pivoting" on the immigration issue.
A Clinton campaign aide said the fact that Miller is writing the speech, instead of Kellyanne Conway, for example, suggested that Trump would not give much ground on the issue. Conway, Trump's newly minted campaign manager, has hedged in recent TV interviews on whether Trump still embraces some of his most hard-line proposals. Meanwhile, Miller worked closely with Sessions to block a 2013 comprehensive immigration-reform bill in the Senate. Miller also wrote Trump's convention speech, in which the GOP nominee darkly warned of a crime-filled America.
Immigration hard-liners agree with the Clinton team's expectations for Trump's speech. "Having Stephen Miller working on this immigration speech gives people like us assurance that there's going to be things in it that we're going to like," said Eric Ruark, the director of research for NumbersUSA, a group that advocates for lower legal and illegal immigration levels.
Frank Sharry, the executive director of the pro-immigration reform group America's Voice, said he believes Trump is likely to stop calling for a "deportation force" or "mass deportations," since those phrases are unpopular with Republicans and Democrats alike.
But Sharry said he does not think Trump will alter his core position that all of the estimated 11 million undocumented immigrants in the country should leave. Trump hasn't called for a deportation force since early in the Republican primary, instead saying he would like to end so-called sanctuary cities, rescind President Obama's executive order shielding young undocumented immigrants from deportation, and enforce immigration checks in the workforce.
"I have somewhere between a cynical and a skeptical perspective on this," Sharry said. "At most, it's going to be a slight rhetorical shift without a meaningful policy pivot."
Trump's language has certainly changed. In a town hall meeting with Fox News' Sean Hannity last week, Trump said he might be open to "softening" his stance on undocumented immigrants and having the government "work" with them, and he asked the spectators what they thought should be done. Facing fire from conservatives like Ann Coulter, Trump later told CNN there is a "good chance" he would stick to his original plan to deport all 11 million undocumented immigrants, after first focusing on immigrants who have committed crimes. Meanwhile, his spokeswoman, Katrina Pierson, said he's just "changed the words" he's saying, not the policy.
Clinton's surrogates plan to make that case after Trump's speech, whether or not he changes his tone. On a Tuesday call with reporters, Rep. Xavier Becerra, D-Calif., said "no matter what Trump happened to say, into the future, no matter how he plays with his words or who he tries to surround himself with, his one consistent proposal throughout this campaign has been his promise to forcibly remove" immigrants. "That's always been his agenda," Becerra said.