Leaked Turkish phone taps point to ISIS hospitality toward Syrian opposition
Leaked Turkish phone taps point to ISIS hospitality toward Syrian opposition
Imagen principal:
Transcripts of the phone recordings were handed to the international media by Turkish opposition MP Eren Erdem, from the Republican People's Party (CHP).
They reveal conversations which involve Ilhami Bali, a 'prominent' figure within terror group Islamic State (IS, formerly ISIS/ISIL), who has a US$1.3 million bounty on his head. Bali is also suspected of staging high-profile bomb attacks in Ankara and the mainly-Kurdish border city of Suruc.
In the tape, Bali asks a man, identified as Süleyman Heno: "What are these Syrian citizens doing there? If he is hungry he should come here."
Heno answers, identifying the people: "Plus there is Fervaz from Syria, he is with Ibrahim Özkan. And there is Zektur."
Answering Bali's question if "he is from the opposition," Heno says: "Yes, they are all opposition."
@RT_com ISIS covers fighters' hefty bills in Turkish hospitals, leaked phone taps reveal http://on.rt.com/7crj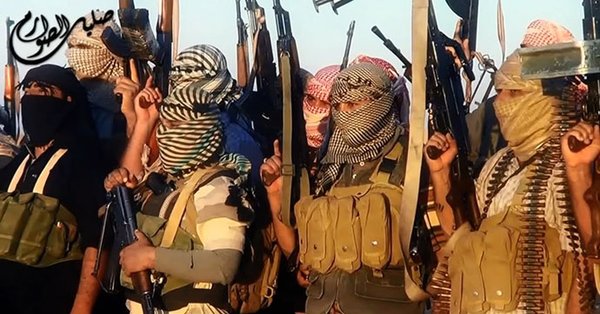 Other transcripts of phone calls tapped by Ankara security forces and handed to the media by Erdem revealed that hundreds of IS associates have routinely crossed into Syria, aided by contacts in Turkey.
Other tapped conversations suggested that Islamic State terrorists wounded on the Syrian battlefield regularly travel to Turkey for complex and costly medical treatment.
Erdem, in the meantime, remains under the close scrutiny of the Turkish government.
The politician already has an ongoing treason investigation against him, after he alleged in an exclusive interview with RT in December that Islamic State jihadists had delivered deadly sarin gas to Syria through Turkey.
The recent leak could land him in more trouble, as the government is leading a crusade against freedom of speech and politicians who are critical of Turkish President Recep Tayyip Erdogan or his policies.
Ankara is currently trying to push through a constitutional amendment, which could pave the way for the trial of legislators on terror-related charges. If the law is passed and "terrorist-collaborating" MPs are stripped of their immunity, Erdem could face a lengthy prison term.