Bulgaria denies airspace use for Russian supply flights to Syria - Reuters
Bulgaria denies airspace use for Russian supply flights to Syria - Reuters
Imagen principal:
"The Bulgarian Foreign Ministry has refused flights over Bulgaria of Russian military transport planes en route to Syria," the ministry's spokeswoman told Reuters, adding that the decision had been taken in the past few days.
"We have enough information that makes us have serious doubts about the cargo of the planes, which is the reason for the refusal."
The spokeswoman gave no further details.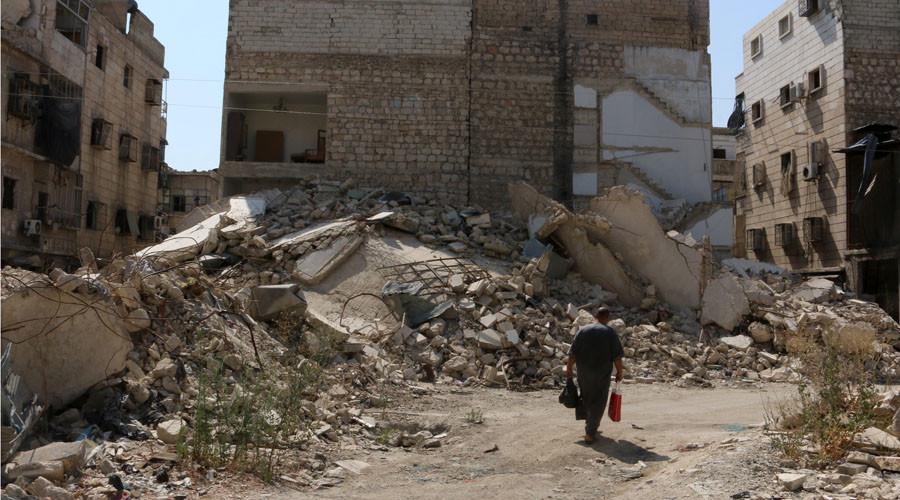 Earlier Tuesday, Greece's Kathimerini newspaper reported that Bulgaria had denied Russia use of its airspace, meaning that two Russian planes would have to use Iranian airspace.
The news from Bulgaria came a day after the Greek Foreign Ministry confirmed it had received a request from Washington asking that Russia be denied use of Greek airspace for aid flights to Syria.
Russian authorities are yet to comment on the matter.
Russia has repeatedly delivered humanitarian aid to Syria. In August this year, Moscow sent over 20 tons of humanitarian aid, including tinned meat, fish and milk, sugar and blankets to the city of Latakia. In May, the city received 21.5 tons of supplies from Russia.
Russian planes also transported hundreds of people, both Russians and foreigners, from the conflict zone.
War-torn Yemen, Iraq and Ukraine are also among the countries to have received humanitarian aid from Russia this year.
In 2014 Russia delivered 11,000 tons of humanitarian aid to 24 countries, including Syria, Afghanistan, Yemen and Iraq, the Emergencies Ministry told RIA Novosti. Apart from that, 13,400 tons of aid were delivered to Donbass in eastern Ukraine, where the civil war has already killed almost 8,000 people.