Ecuador's Correa Challenges Opponents to Remove Him Via Recall
Ecuador's Correa Challenges Opponents to Remove Him Via Recall
Imagen principal: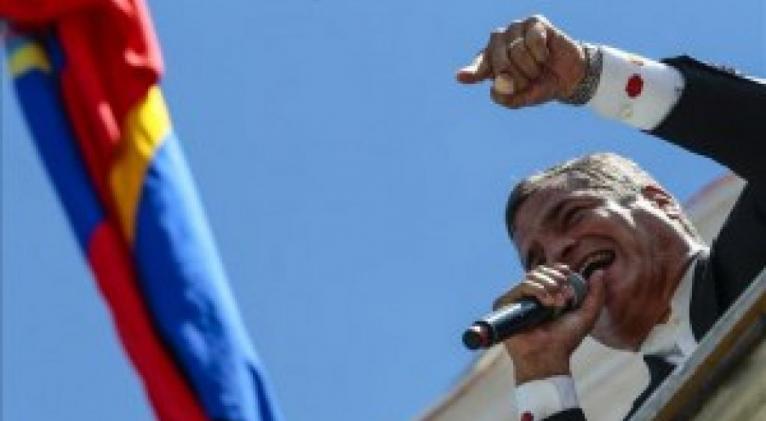 QUITO – President Rafael Correa said Monday that Ecuadorians who oppose new taxes on large inheritances and capital gains should choose the route of unseating him via popular vote over attempts to force him from office through violent protest.
"Come on opposition: instead of using violence, force, use the constitution," he said before a large crowd of supporters gathered in Quito's Independence Square.
Demonstrations, sometimes violent, against the inheritance and capital gains levy began last week while the president was in Europe to attend an international summit.
"May they one day dare to go to a referendum, to a popular vote on recall, so we can beat them again at the ballot box," Correa, who won re-election in 2013 with 58 percent of the vote against seven opponents, said Monday.
Opposition lawmaker Andres Paez, one of the politicians behind the protests, said he was ready to accept Correa's challenge, "but with an independent Electoral Council, not with those idiotic sheep."
The people encouraging street protests "are seeking violence," Correa said, addressing a massive crowd from the balcony of the presidential palace.
The protest leaders want "another Sept. 30," he said, referring to the date in 2010 when he was assaulted by mutinous police and forced to take refuge in a hospital for nine hours before army troops broke the siege in an operation that left 10 people dead.
While opponents of the taxes on inheritance and capital gains say they will hurt the middle class and Ecuadorian families, Correa, a U.S.-trained economist, pointed out that the new levies will affect only 2 percent of the population.
The leftist president said he would personally ask to have the laws repealed if the opposition could demonstrate that the measures harmed the poor and the middle class.
"But they won't be able to do it, because they are lying," he said, accusing opponents of serving their own interests rather than those of the nation.
"Children of the bourgeoisie" worried about their future inheritance can be found making comments on Twitter in the vein of "the poor are poor because they're stupid, because they don't work," Correa said.
"The poor are poor due to an unjust, non-inclusive society that never shared opportunities," the president said.