University of Havana focuses interest on Panamanian institution of higher studies
University of Havana focuses interest on Panamanian institution of higher studies
Imagen principal: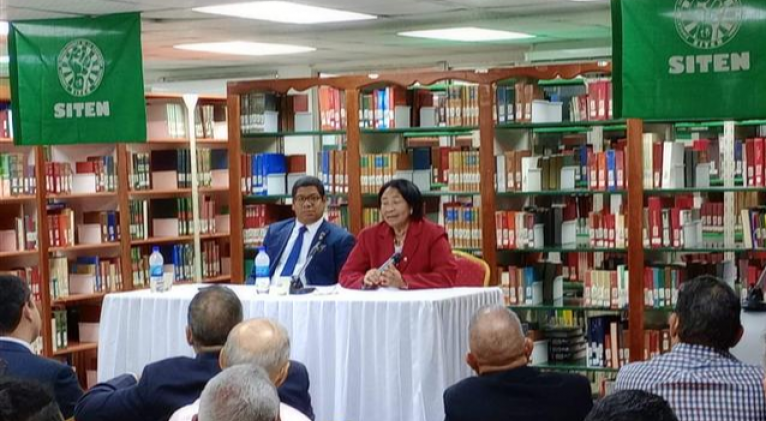 Havana, March 21 (RHC) - A master conference on the history of the University of Havana focuses this Tuesday on the second day of the International Summer School of the University of Panama, dedicated to the oldest house of high studies in Cuba.
The rector of the UH, Miriam Nicado, talks about the history of the Cuban prestigious educational institution founded in 1728. The day before, Nicado held a discussion with teachers, students and members of solidarity groups, the state mission and Cubans residing in Panama the scope of the cultural work that began since the very triumph of the Revolution in 1959. 
Literacy campaigns, in favor of reading and social development of the communities, as well as the promotion of university centers throughout the island, were topics addressed by the doctor in Mathematical Sciences and deputy of the National Assembly (Parliament).
The rector, who leads a delegation of prominent Cuban university educators, will be invested tomorrow with the title of Doctor Honoris Causa of the University of Panama.
The other members representing Cuba will also give seminars and conferences in Panama City and other provinces, until March 24, as part of the International Summer School. (Source: Prensa Latina)