Solidarity shipment of medical supplies left Belgium for Cuba
Solidarity shipment of medical supplies left Belgium for Cuba
Imagen principal: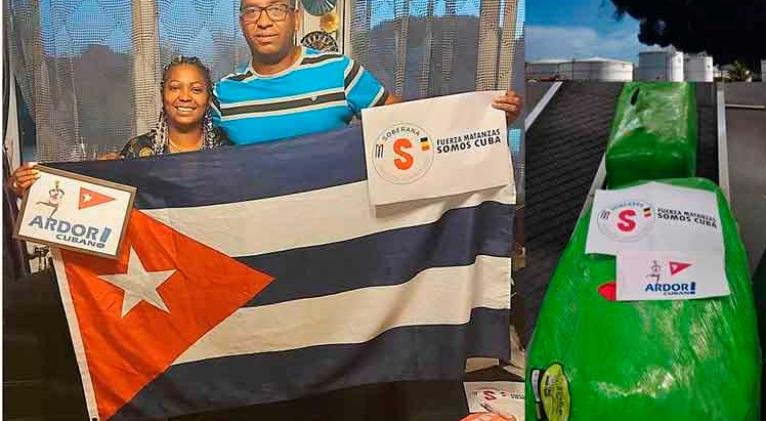 Brussels, Aug 10 (Prensa Latina) A load of 50 kilograms of medicines and supplies to treat burns left this capital on Wednesday to support Cuba's response to the fire at the Matanzas Supertanker Base.
At the initiative of the Cuba-Soberana and Ardor Cubano associations, supported by Cubans residents in Belgium and Belgian friends, Dora Bacot traveled on Wednesday by air to Cuba with the resources for the western city of Matanzas, where 125 people suffered injuries and one died after the accident caused last Friday by lightning.
Before traveling, Bacot expressed to Prensa Latina her regret for the situation in her country and, in particular, the city where she was born, and noted that the resources will go directly from the airport to the healthcare centers that are attending to the people affected by the voracious fire, which spread through part of the Supertanker Base.
Cuba-Soberana Coordinator Reinaldo Romero thanked all the people who in a very short time joined the solidarity initiative at difficult times for their homeland, including Lissett Herrera.
Romero said that account number E05891634182875 is available for those who can make a contribution, and insisted that they will always respond whenever their compatriots need it.