Serbian Minister of Foreign Affairs visits Cuba
Serbian Minister of Foreign Affairs visits Cuba
Imagen principal: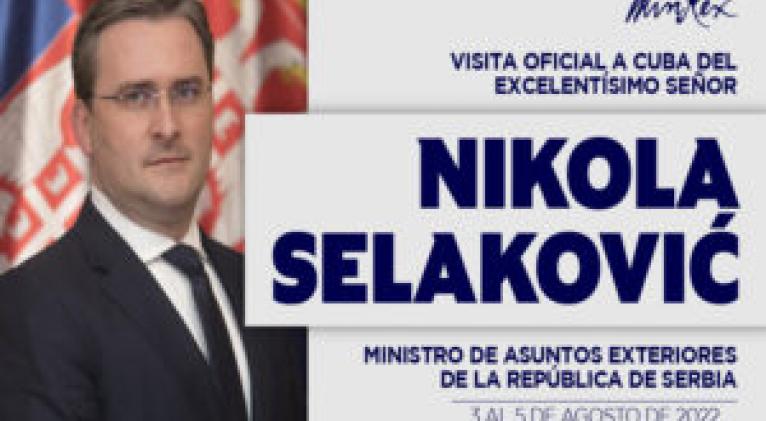 Havana, Aug 3 (Prensa Latina) The Minister of Foreign Affairs of Serbia, Nikola Selaković, began today an official visit to Cuba, the Cuban Foreign Ministry announced.
According to the information on Twitter, the Balkan diplomat's program will run until next August 5.
The Cuban Foreign Ministry stressed in its message that Havana and Belgrade have historic ties of brotherhood and friendship, which will continue to strengthen.
Serbia was one of the first nations in the world to recognize the nascent Republic of Cuba, in 1902, and since the triumph of the Cuban Revolution in January 1959, the ties between both nations maintain a climate of understanding, fighting firmly for the preservation of sovereignty and independence.
Both countries have recognized as areas of common interest the mutual support in multilateral organizations in the struggle for the lifting of the U.S. blockade against Cuba and the territorial integrity and sovereignty of Serbia.