MEPs discuss Cuba's breakthroughs in culture, impact of U.S. blockade
MEPs discuss Cuba's breakthroughs in culture, impact of U.S. blockade
Imagen principal: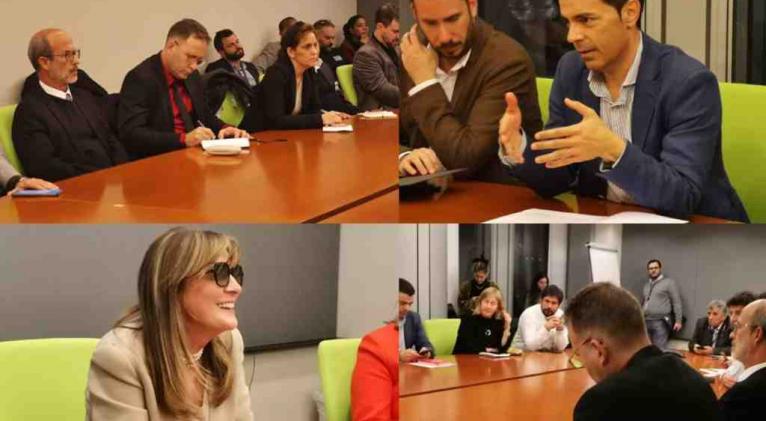 Brussels, Nov 30 (Prensa Latina) Members of the European Parliament from different countries discussed on Wednesday at the European Parliament with Cuban deputies Luis Morlote and Rolando González about Cuba´s cultural breakthroughs and the impact of the U.S. blockade.
At the meeting, representatives of various political parties analyzed the potentialities in cultural relations between Cuba and the European Union (EU), links in which MEPs recognized limitations derived from the economic, commercial and financial blockade imposed by Washington.
According to Italian MEP Massimiliano Smeriglio (Group of the Progressive Alliance of Socialists and Democrats), during his visit to Cuba was able to see the importance given to culture despite not enough resources, and Cuban artists´ commitment to their people and government.
Smeriglio strongly condemned the U.S. blockade and stated such a hostile policy hinders all possibilities Cuba and EU.
The Portuguese MEP Sandra Pereira (Group of The Left) also praised the Cuban government´s policies to guarantee inclusive access to culture, and joined in the rejection of Washington's hostility.
The US blockade prevents us from getting to know Cuba's culture, an element of great impact in overcoming barriers, said Portugal's Joao Albuquerque (Group of the Progressive Alliance of Socialists and Democrats).
Portugal's Joao Pimenta (Group of The Left) also pondered Cuba´s educational and cultural breakthroughs, and praised the Cuban people´s resistance.
The Cuban deputies expressed their gratitude and solidarity with their country, which they considered as a contribution to culture and bilateral relations