Díaz-Canel welcomes world day against blockade of Cuba
Díaz-Canel welcomes world day against blockade of Cuba
Imagen principal: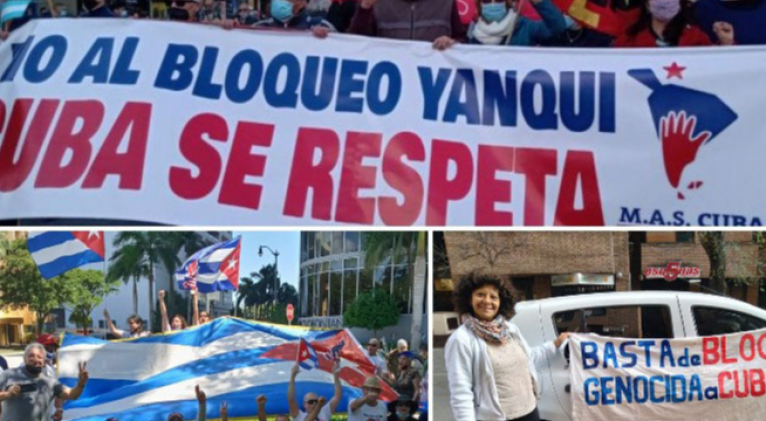 Havana, Sep 28 (RHC) Cuban President Miguel Díaz-Canel thanked the support against the blockade and the call for the most recent international day against that hostile U.S. policy.
"On Sunday, friends from several countries joined again in an international day against the #Blockade. We appreciate the unconditional support in this battle that already exceeds six decades," he posted in a message on the social network Twitter.
We will not get tire of demanding justice. Our people deserve it, he added.
The coordinator of the solidarity initiative in the United States, Cuban-born professor Carlos Lazo, reiterated the call to build bridges of love between both peoples because 'it is time to look for another solution.
The struggle against this unilateral siege will not end until the blockade ends, insisted the activist and at the same time he announced other caravans and actions against this policy for next October. (Source: Prensa Latina)