Cybersecurity: Beyond Clicking Like
Cybersecurity: Beyond Clicking Like
Imagen principal:
When Army General Raúl Castro Ruz, at the time first secretary of the Central Committee of the Communist Party of Cuba, said at the VII Summit of the Americas, with venue in Panama in April 2015, that "the militarization of cyberspace and the use of computer systems to attack other states", set guidelines for the need to assume cybersecurity as a priority for defense and national security.
Responding to this premise, and with the presence of the Prime Minister, Manuel Marrero Cruz, the First National Cybersecurity Workshop was inaugurated this Wednesday, November 23rd, regarding the First Cybersecurity Conference in our country.
The event, based at the CITI-CUJAE Integrated Technological Research Complex, and organized by the National Cybersecurity Working Group, will take place until Friday the 25th, with an intense agenda that includes several master lectures, the development of a fair of cybersecurity solutions, plus six work commissions.
During the first day, one of the commissions discussed experiences of good practices in the use of social networks, a topic of particular relevance in a digital environment where behaviors that are far from the ethical and social norms that should characterize this space are often frequent. Various software developers, experts, and social network analysts shared knowledge from their responsibilities in military and civilian institutions.
The panelists highlighted the efforts to develop domestic tools that allow optimizing the intentional monitoring of various social networks, adjusting them to the needs, requirements, and corporate purpose of each entity. In this regard is relevant the articulation between development centers of different entities.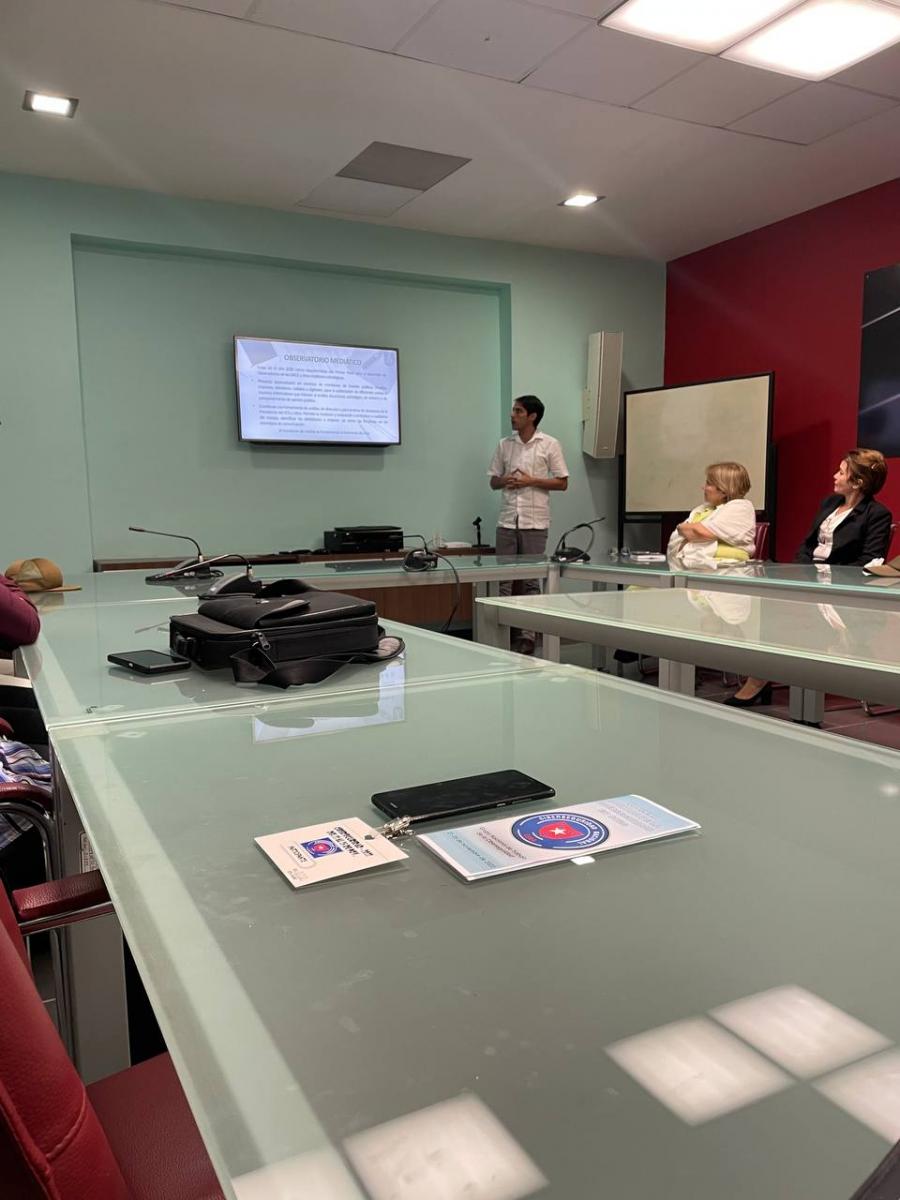 Author's photography
Also relevant were the presentations on the implementation of Media Observatories, which allow expanding monitoring and obtaining a valid analysis product for management and decision-making, practically in real time. In all cases, they are experiences that deserve to be spread more in institutions and companies.
As part of the good practices were assessed the progress achieved since the mass use of the Internet in Cuban society. Although there's recognition of the improvement in the use of networks for communication and cyberactivism purposes, there are still deficiencies and undeveloped potentialities. This prioritizes the deployment of training, education, and training actions, but also demands a greater understanding and study of the particularities of each social network and the social, age, cultural and even geographical segments with which immediate work is needed.
Undoubtedly, social networks today mean spaces where the greatest satisfaction is often limited to the metrics of the publications. But making efficient use of them also implies going further, increasing the quality of tweets and posts, accompanying the communication strategy of the country project and multiplying the message of our government and institutions.
How to do it in a very dynamic, changing and extremely hostile scenario for Cuba? That is the great challenge. With such a horizon, the First National Cybersecurity Workshop will continue, an academic, exchange and development space that's here to stay and consolidate the sovereignty and defense of our cyberspace.