Cubans in China celebrate 63rd anniversary of Revolution
Cubans in China celebrate 63rd anniversary of Revolution
Imagen principal: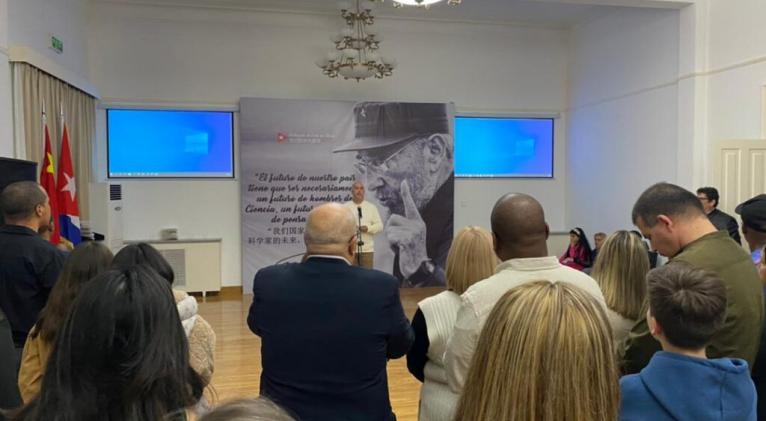 Members of the diplomatic staff, students, residents and representatives of Cuban institutions in China on Saturday celebrated the 63rd anniversary of the Revolution, at an event where the strength of such process was ratified.
During the meeting, Ambassador Carlos Miguel Pereira reviewed the main events experienced in Cuba during 2021, another complex year that again had the challenges imposed by the Covid-19 pandemic and the economic, financial and commercial blockade of the United States. However, Pereira noted achievements such as the highly effective development of vaccines to fight the disease, the high immunization rate in Cuba and the approval of those vaccines for emergency use in other nations.
The diplomat called to further strengthen unity and insisted on the hard and cohesive work of all Cuban compatriots to leave behind any challenges in 2022, move towards a better future, accelerate the development of the country, boost the economy and ensure that all sectors are more efficient and sustainable.
Participants in the event welcomed the new anniversary of the Cuban Revolution by singing the National Anthem.
The meeting also included a segment dedicated to children, the screening of a video with a summary of the work done by the Cuban Embassy in China during 2021 and bilateral ties.