Cuban Foreign Minister inaugurates press center for G77 Summit
Cuban Foreign Minister inaugurates press center for G77 Summit
Imagen principal: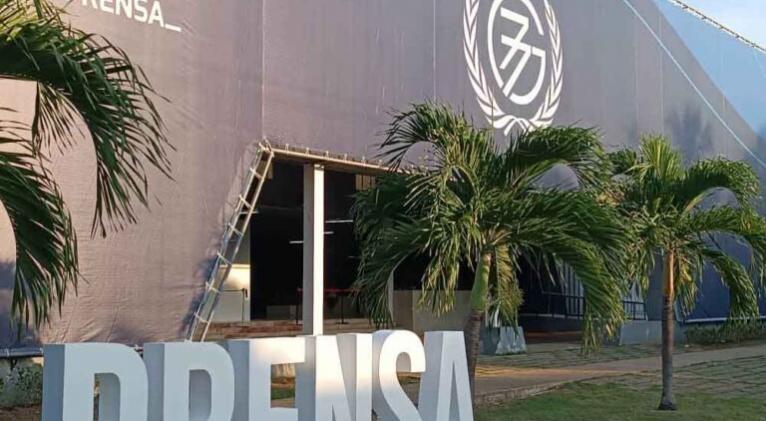 A modern and functional press center that will host some 500 journalists and correspondents accredited in Cuba for the G77 and China summit was inaugurated today at the Pabexpo exhibition center in this capital.
 
After a press conference by the Minister of Foreign Affairs, Bruno Rodríguez, the location was officially opened with facilities for professionals from 77 media outlets from 39 countries, confirmed to cover the world event.
The head of the Cuban Foreign Ministry confirmed the breadth, availability of connectivity and technological means present in the press center which, according to evaluations by national and foreign journalists, has everything necessary for the information management of the event.
Likewise, he highlights the amenities provided for the audiovisual media, areas for the transmission of the radio and television signal generated in the Convention Palace -headquarters of the deliberations
, as well as cubicles for the editing and transmission of communication products.
In this regard, the head of diplomacy of the Caribbean island assured that the high-level segment of the integrating bloc can be followed entirely by these traditional media outlets and their virtual platforms accredited for the event.
Rodríguez confirmed the attendance at the summit of dozens of heads of State and Government, as well as leaders of international organizations and organizations, including the Secretary General of the UN, António Guterres.
He specified that more than 90 Member States have already registered on the list of speakers for the event, which constitutes a demonstration of the interest aroused by this summit, focused on the current challenges of development: Role of science, technology and innovation.