Cuba a step away from knowing efficacy of its Covid-19 vaccines
Cuba a step away from knowing efficacy of its Covid-19 vaccines
Imagen principal: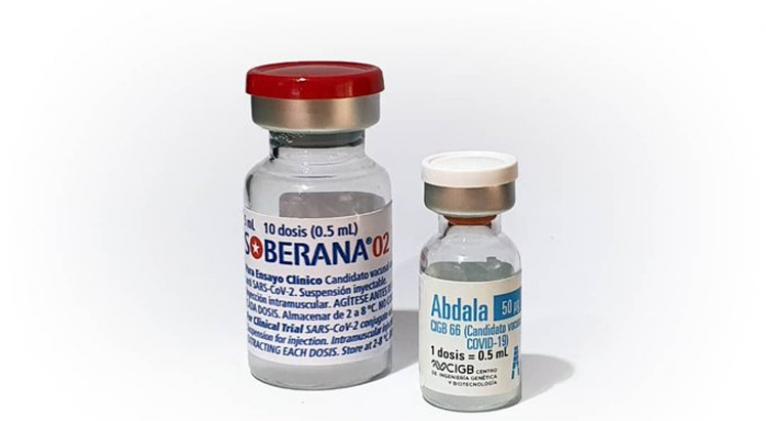 The Cuban scientific community will soon know how effective its Covid-19 vaccines are as the specialists are getting the results from more Cubans being vaccinated all over the island.
We will soon have the results of efficacy of the vaccine candidates Soberana 02 and Abdala, the business group BioCubaFarma highlighted in Twitter.
According to the methodology of Phase III clinical trials, once the variable efficacy is obtained, developers can request the regulatory entity the emergency use of the product.
Cuba is currently going through a delicate epidemiological situation associated with Covid-19, with more than 1,300 cases per day for eight days, but with more than 1,000 cases for several months.
In view of the problem, the Ministry of Public Health launched a health intervention in groups and areas at risk, which will be extended to the whole capital city as of next week.
Prior to this, an intervention study was also carried out for healthcare personnel and the biopharmaceutical industry, on a par with Phase III trial with its own vaccine candidates.
To date, a total of 4,536,882 doses of Soberana 02 and Abdala have already been administered to the Cuban population.