Cuba reports 17 new Covid-19 cases
Cuba reports 17 new Covid-19 cases
Imagen principal: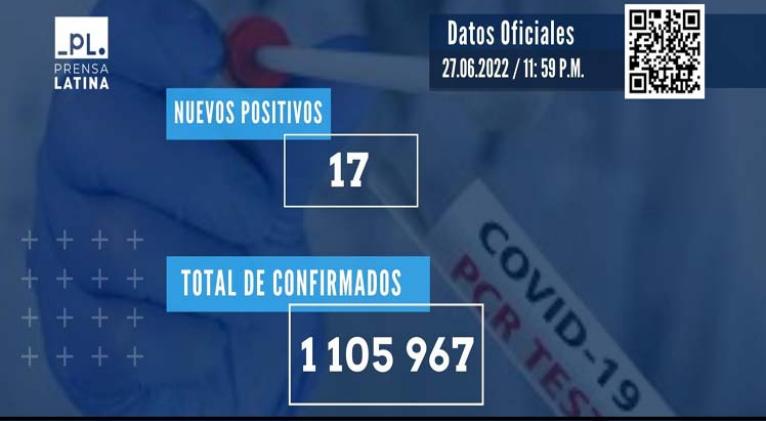 Havana, Jun 28 (Prensa Latina) Cuba on Tuesday reported 17 Covid-19 cases detected in the past few hours. There are 121 active cases in the country and no seriously or critically ill patients.
Some 1,470 samples were analyzed at the Molecular Biology labaoratories to detect the SARS-CoV-2 coronavirus, the Ministry of Public Health reported.
None of the 121 active cases in Cuba is being treated in intensive care units.
With the 28 medical charges granted the total number of recoveries rose to 1,097,258 and 1,105,967 cases have been reported since the outbreak of the pandemic in March, 2020.
No deaths from the pandemic were reported on Tuesday, so the death toll stands at 8,529