Caravan of Freedom and Victory in 1959 Cuba
Caravan of Freedom and Victory in 1959 Cuba
Imagen principal: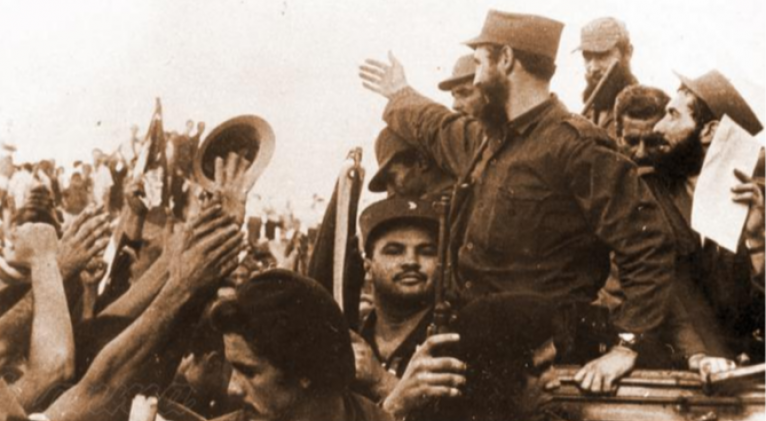 Havana, 2 (RHC) The Caravan of Freedom, a name alluding to the march led by the leader of the Revolution Fidel Castro, departed on a day like today in 1959 from Santiago de Cuba to Havana.
The protagonists, popularly known as barbudos, left their trenches in the Sierra Maestra and the cities, bastions of the fight and victory against the dictator Fulgencio Batista, to join the reception and popular clamor during their passage through the different cities.
Until January 8, the caravan toured Bayamo, Las Tunas, Camagüey, Ciego de Ávila, Santi Spíritus, Santa Clara, Cienfuegos, Matanzas, and the capital. At each stop, Fidel Castro explained the steps to follow in compliance with the Moncada Program, outlined in the History Will Absolve Me.
At his last stop, the lawyer and leader said: "the revolutionary forces seem victorious; the government is constituted, recognized by numerous countries of the world, it seems that peace has been achieved. However, we should not be optimistic".
The leader indicated in the then Columbia Barracks that although the citizens laughed, rejoiced, and showed their jubilation, "greater was our concern because greater was also our responsibility before history and before the Cuban people."
The second half of the 20th century meant the worsening of the deplorable reality in all spheres of the Caribbean nation and, in turn, represented the rise of the revolutionary movement, the raising of collective awareness, and an unstoppable popular force that did not give up its efforts to overthrow Batista and his allies.
The former commander of the Rebel Army, composer and writer Juan Almeida Bosque, who died in 2009, once stated that the political, social, and economic scenario of the island at that time reflected an "unconditional submission to the United States."
He also detailed various peculiarities of the stage such as administrative corruption, lack of employment, some unions dissolved, and others in the hands of gangsters; likewise, the assassination of student and worker leaders, evictions, persecution, and robbery of the public treasury.
Almeida insisted on the coup d'état of March 10, 1952, and the need for unity in the face of a strong tyranny with its armed forces, planes, and tanks; then, that phrase by Carlos Manuel de Céspedes was essential: "we had to attack with shame". (Source: PL)