Americans drinking and inhaling bleach to try to prevent COVID-19 infections
Americans drinking and inhaling bleach to try to prevent COVID-19 infections
Imagen principal:
Americans trying to prevent COVID-19 infections have reported cleaning their food and themselves with disinfectant and bleach, with some even inhaling or drinking the household cleaning products, a study has found.
According to research from the US Centers for Disease Control and Prevention, nearly four in 10 people (39%) admitted to actions the health protection agency would consider dangerous.
The study took place in May shortly after President Donald Trump publicly asked whether injecting such products could treat COVID-19.
Of the 502 adults surveyed, 19% said they had put bleach on food, including fruit and vegetables, while 18% admitted using household cleaning and disinfectant products on their hands or skin.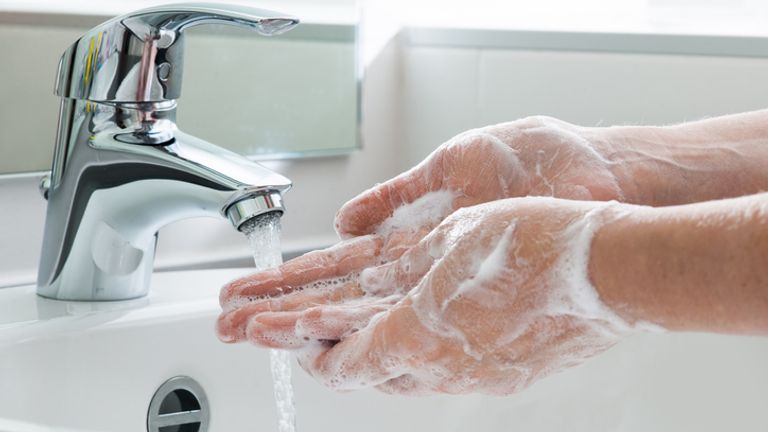 Image:Health officials say washing hands thoroughly and often is one of the most effective ways to prevent coronavirus
Some 4% had drank or gargled bleach solutions, soapy water or disinfectants, 6% had inhaled vapours from household cleaners or disinfectants, and 10% said they had misted their body with a cleaning or disinfectant spray.
Health officials have cautioned explicitly against such behaviour.
The online poll analysed household cleaning habits during the coronavirus pandemic.