2019-2020 school year resumes in Havana
2019-2020 school year resumes in Havana
Imagen principal: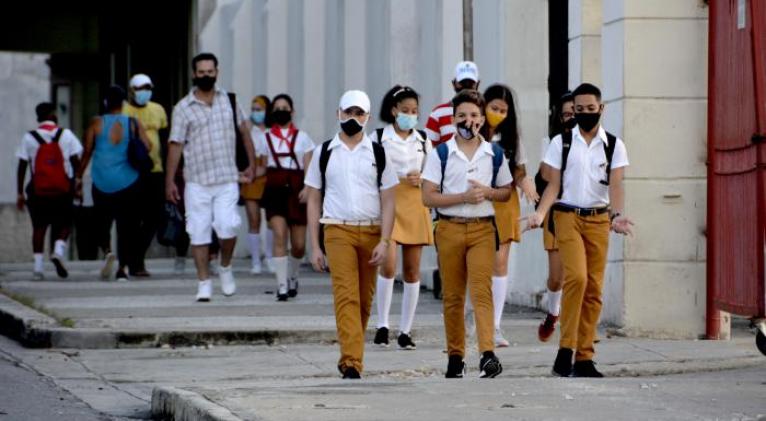 The capital of Cuba resumed today the 2019-2020 school year in order to end the face-to-face academic cycle interrupted on March 24th by the Covid-19 pandemic.
As reported on the national radio and television, it will take five weeks to conclude the school year and each level of general education has curricular adjustments.
The Director of Education for the province of Havana, Yoania Falcon, pointed out that during this time, maintenance and repairs were carried out in order to open the 209 schools and enable the enrollment of 314 thousand students.
Falcon specified that many of the investments were made for the repair of sanitary facilities and hydraulic networks, with the aim of guaranteeing compliance with hygienic measures against Covid-19.
The 2020-2021 academic year will also begin on Monday in most of the country's provinces, with the exception of Pinar del Río (in the west), Ciego de Avila and Sancti Spíritus (both in the center of the country), both of which are experiencing a repeat coronavirus outbreak.
The territories where the school year is not resuming will evaluate the extra time they need to complete teaching and each school will adjust it to their conditions.
According to the Minister of Education, Ena Elsa Velazquez, specialists from the sector participated in the preparation of curricular adaptations for the new academic cycle, complemented with a study plan that includes all educational levels.