Stevie Wonder: 'Voting for Trump Is Like Asking Me to Drive'
Stevie Wonder: 'Voting for Trump Is Like Asking Me to Drive'
Imagen principal: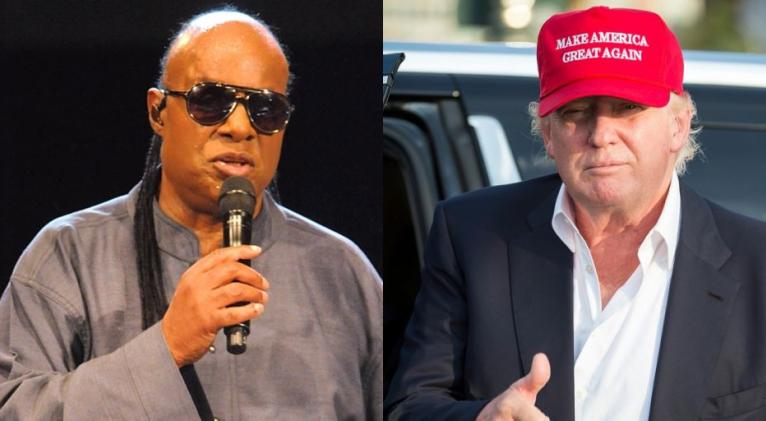 With the countdown to 2016's Election Day coming to a close, many celebrities and musicians are utilizing their platforms to share final endorsements for his or her candidate of choice.
While the chaos leading up to voters hitting the polls tomorrow (November 8) is taking up most of the space on the internet today, Stevie Wonder kindly took a moment out of his day to deliver the ultimate mic drop of 2016.
According to Stevie Wonder, voting for Donald Trump is like asking the blind musician to drive. Yup, those were his words.
The iconic musician made the devilishly cheeky comparison during an interview following his involvement in the Philadelphia-hosted installment of the Get Out the Vote concert series in support of Hillary Clinton this past Friday (November 4).
"If you had an emergency situation and needed to go to the hospital, and you had to get there right away, would you want me driving your car?" he asked, knowing the answer would be a clear no. "Because I'm not an experienced driver, right?"
The 66-year-old's comparison, in the eyes of Clinton supporters, is a brilliant metaphor perfectly summing up a Trump presidency. He then went on to explain why he is choosing to endorse the Democratic candidate.
"So my belief is that Hillary is an experienced person of the government, and she has spent 30 years with a commitment," Wonder continued. "Not to mention that her parents taught her in a kinder way to have respect and love for all people. That's the person I want to govern, to be the leader of this nation."
The 25-time Grammy Award winner then explained how he'd dread a Trump presidency, going as far as to say he'd hate to live "the last years of my life in a place of pessimism." His commentary may be grim by nature, but reflects with passion how he feels — and many agree with him.
"This is not a reality show," Wonder added. "This is life in reality. So I'm with her because I believe in where we are, and where we are going to go. I have always believed that America is great. We're just going to make it greater."