Rapper's Video Calls on US Latinos to Stand Together
Rapper's Video Calls on US Latinos to Stand Together
Imagen principal: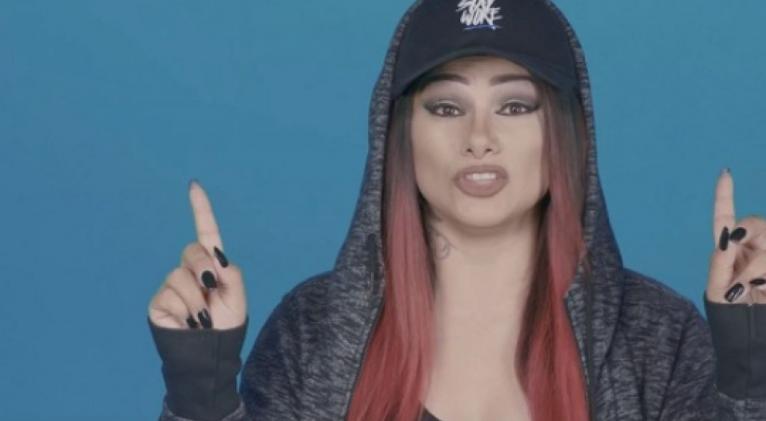 The musician released the song to fight ignorance, which she says has led to segregation among Latinos from different countries.
According to Snow, the song "Despierta," or Wake Up, is a message for Latinos to put their differences aside and stand together in moments of political hardship.
"I get it we're all different and we've gone through different experiences, but at the same time we all have to unite as one and not categorize ourselves or put people down for being lighter or darker," said Snow to Fusion. "In the end we're the only people holding ourselves back."
The musician said ignorance has led to segregation among Latinos, depending on their skin color and country.
Snow is seen seated in a replica of the oval office in the video, singing about Republican presidential nominee Donald Trump's hate for Mexicans, and U.S. President Barack Obama's immigration policies.
"Latinos put Obama in this same seat," says the song. "Yet he still deported more people than all the other presidents."
RELATED: Hollywood's Incredible Invisible Latinos
"I wanted to have people think about that line. It sucks," said Snow during an interview.
Snow also attacked Trump in the song saying "that Donald Duck really frustrates me ... Trump is going end this fucking world."
The video already has has almost 3 million views on Facebook and YouTube combined.
Snow Tha Product, whose real name is Claudia Alexandra Feliciano, was born in San Jose, California and usually performs her songs in English, but for this song she wanted to send a clear message to Latinos in the U.S.
"I don't feel like translating into English because I want it to be like talking to family behind close doors. it's kind of like when you want to talk to family or siblings and you don't want to put them on blast," said Snow.