Wasp Network: a film about anti-terrorist Cubans presented at Venice Film Festival
Wasp Network: a film about anti-terrorist Cubans presented at Venice Film Festival
Imagen principal: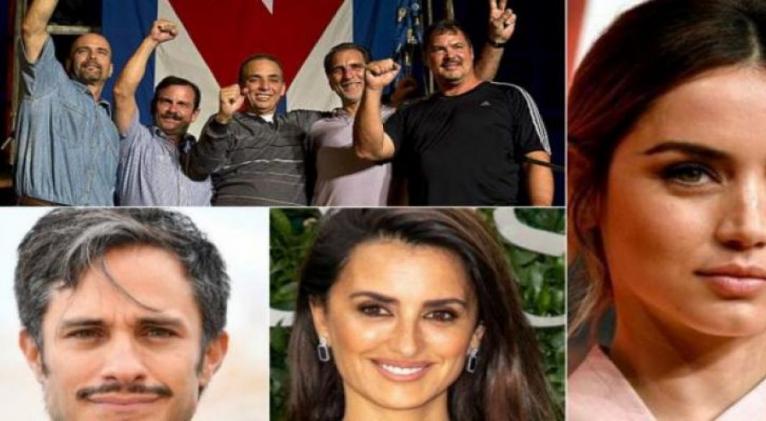 Venice, September 3 (RHC)-- The movie Wasp Network by France's Olivier Assayas has been one of the attractions at the 76th International Venice Film Festival running in the Italian city until September 7th.  Based on the story of the Cuban Five -- five anti-terrorist Cubans infiltrated in anti-Cuban terrorist groups in the United States -- the film is competing for the Venecia 76 Award, a coveted prize currently underway in Venice's Palazzo del Cinema.
At a news conference, Assayas, who made his debut at the famous Italian festival in 1986 with Désordre, referred to the shooting process in Cuba and how faithful he was to the real events and story. 'Filming in Cuba was something that had to occur, because it's impossible to recreate Havana,' said the movie maker, '…and at the end we managed to stick to the project I had in mind.  We did what we did and did it there,' Assayas concluded. Spanish actress Penélope Cruz, who in the film plays the part of Olga Salanueva, the wife of René González, one of the five anti-terrorists, thanked the director for joining the team and learning the Cuban accent, something that motivates her in each performance.
The movie is based on the story of the book "Last Soldiers of the Cold War" by Brazilian writer, Fernando de Morais, and its cast includes Mexico's Gael García Bernal, Venezuela's Édgar Ramírez, Brazil's Wagner Moura, Argentina's Leonardo Sbaraglia and Cuba's Ana de Armas,  René de la Cruz, Iris Pérez and Omar Alí.