Outstanding Cuban women awarded Mariana Grajales and Ana Betancourt Orders 08:28 AM
Outstanding Cuban women awarded Mariana Grajales and Ana Betancourt Orders 08:28 AM
Imagen principal: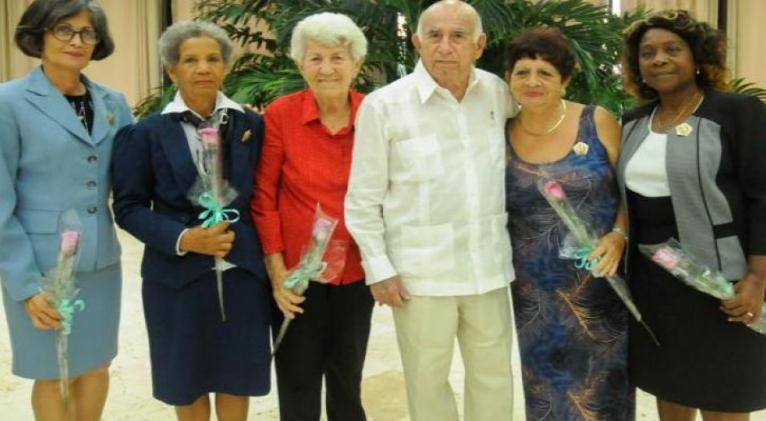 A group of 25 members of the Federation of Cuban Women (FMC) have been awarded the Mariana Grajales and Ana Betancourt Orders for their outstanding careers.  
During a ceremony chaired by José Ramón Machado Ventura, Second Secretary of the Central Committee of the Communist Party of Cuba, the event took place in Havana.
Rosmery Santiesteban Lago, Second Secretary of the FMC, spoke about the brilliant political, labor and social trajectory of this group of women, whom she described as worthy defenders revolutionary work.  She also pointed out that the awards constituted a proposal by the National Secretariat of the organization to the Council of State.
«There are extraordinary women who carry in their blood the rebelliousness of Casiguaya, the desire for freedom of Carlota, the patriotism of the Mambisas and the defiant will of the fighters of the Sierra and the plains.  A group of them accompany us today.  With the dignity of the tallest of palm trees and their commitment in each battle, their work is invincible."