Raúl Castro and Miguel Díaz-Canel preside over May Day Rally in Havana
Raúl Castro and Miguel Díaz-Canel preside over May Day Rally in Havana
Imagen principal: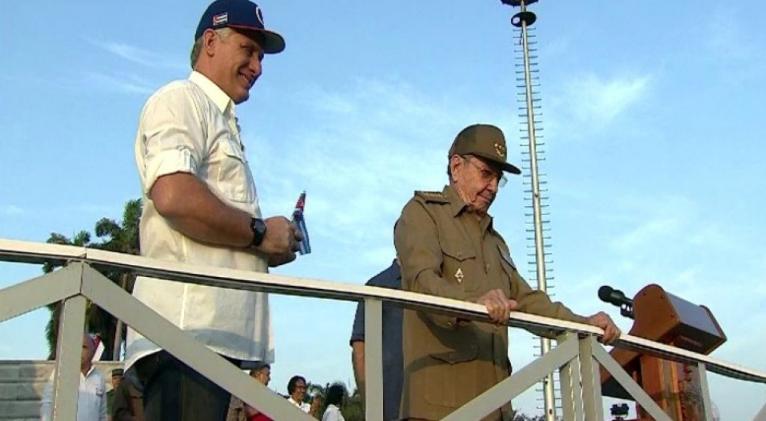 Cuban leader Raul Castro and President Miguel Diaz-Canel are heading today the massive popular rally for the International Workers' Day at the Revolution Square in Havana.
Accompanying the leaders in the platform located before the monument to Cuban National Hero José Martí, are other top officials of the Government and the Communist Party of Cuba, as well as personalities, intellectuals, members of the diplomatic corps accredited in the island and union leaders and activists of several countries.
Hundreds of thousands of people rally here in front of the Revolution Square and millions are expected to do so in the 15 provinces of the largest Antillean island, under the slogan 'Unity, Commitment and Victory', the same launched by the Confederation of Cuban Workers (CTC) for its 21st Congress.
In recent statements, CTC Secretary General Ulises Guilarte, affirmed that popular mobilization constitutes a show of support for the Revolution, the new leadership of the country and the historical generation that for decades has led the social justice project that began on January 1, 1959
Cubasi Translation Staff