Western officials criticize Damascus in public but secretly deal in private not to upset US – Assad
Western officials criticize Damascus in public but secretly deal in private not to upset US – Assad
Imagen principal:
Western politicians have been forced into the awkward position of being obliged to negotiate with Damascus over security under the table in fear of raising Washington' ire, Syria's president told Australia's SBS News in an exclusive interview.
"They attack us politically and then they send officials to deal with us under the table, especially the security, including your [the Australian] government," Bashar Assad told SBS News reporter Luke Waters.
"They don't want to upset the United States," the Syrian leader said. "Actually most of the Western officials only repeat what the United States want them to say. This is the reality," Assad said in an interview filmed in Damascus that took two years of negotiations to arrange.
@RT_America US-backed forces in #Syria are only provided enough ammunition for one operation at a time http://on.rt.com/7h3z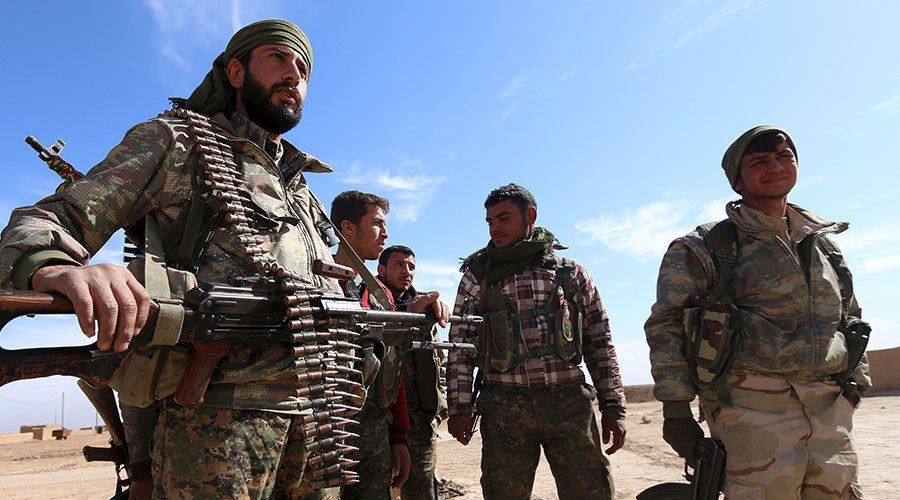 Ahead of airing the interview with President Assad, SBS also interviewed Australia's former ambassador to Syria, Bob Bowker, who denied the Syrian leader' claims, saying that "The reality is that Assad is seen in the West as an unfit leader to be dealt with," while adding that Assad has "lost the credibility" in "the rest of the Arab world."
SBS quotes Australian Prime Minister Malcolm Turnbull, who has called Bashar Assad a "murderous tyrant," as well as the nation's opposition leader, Bill Shorten, who has described Syria's president a "butcher."
"These statements, I just can say they are disconnected from our reality, because I'm fighting terrorists," President Assad said, rejecting the accusations.
"Our army is fighting terrorists, our government is against terrorists, the whole institutions are against terrorists. If you call fighting terrorism butchery, that's another issue," he said.
Former US ambassador to Ukraine John Herbst told Sputnik this week that keeping President Bashar Assad in office is the only alternative to Islamic extremists taking power in Syria.
"I think Assad is a tyrant, he is brutal, but he is not as bad as the Islamic extremists," Herbst said, adding that Washington and Moscow have similar interests in Syria and could cooperate if the Russian military "stops bombing Syrian rebels" supported by the US.
@RT_America CIA arms destined for Syrian moderates systematically stolen, emerge on black market – report http://on.rt.com/7gwx
President Bashar Assad also condemned foreigners coming to fight in Syria, regardless of which cause they support.
"If there are foreigners coming without the permission of the government they are illegal, whether they want to fight terrorists or want to fight any other one," he said. "It's the same. It's illegal we can call it."
WATCH MORE: