US knew about Snowden file destruction at UK newspaper
US knew about Snowden file destruction at UK newspaper
Imagen principal: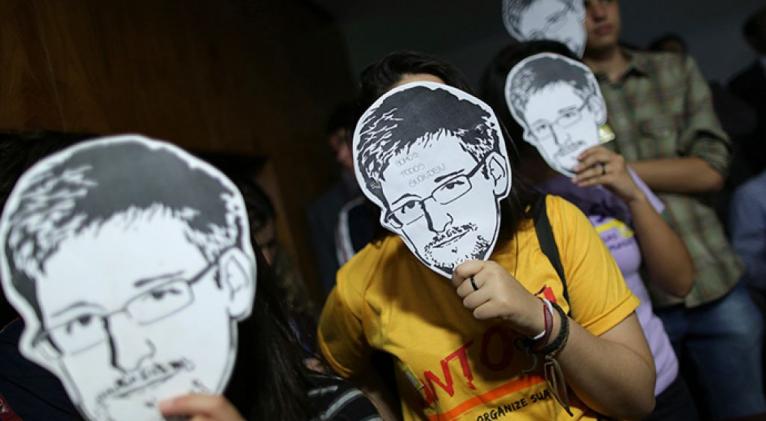 Emails obtained by the Associated Press under the Freedom of Information Act (FOIA) indicate that US intelligence officers including NSA chief Keith Alexander were notified about Britain's intent to retrieve the classified papers.
The leaks showed that the NSA were conducting monitoring internet activity all over the world.
The emails praised the UK's actions in the Guardian offices, and one email written by a senior NSA official described the act as "good news".
After issuing threats of arrest and legal action to Guardian editor Alan Rusbridger, GCHQ officers raided in August 2013.
In an article published after the raid, Guardian editor Alan Rusbridger said that UK intelligence service GCHQ had told him to hand over all the classified documents, or destroy them. Following threats of arrest and legal action by the British government, the London-based Guardian newspaper opted to comply by destroying the disks.
Rusbridger wrote that the government officials then watched as computers, which contained classified information passed on by Snowden, were physically destroyed in one of the newspaper building's basements.
He also said that the whole incident felt like a "pointless piece of symbolism that understood nothing about the digital age."
The request came one month after the paper revealed the top secret information leaked by former-NSA contractor Edward Snowden last year.
Despite the destruction of hard drives, Snowden's leaks were still published by the newspaper's partners which included the New York Times and the non-profit news organization ProPublica.
Following the raid, the Obama administration publicly distanced itself on whether it would make US newspapers destroy their computer data.
Due to heavy redactions in the FOIA responses, it is not known whether the NSA communicated with British intelligence during the raids, or whether the US government pressurised Downing Street into authorising them.
In a statement to the AP, the Guardian said it was disappointed to learn that "cross-Atlantic conversations were taking place at the very highest levels of government ahead of the bizarre destruction of journalistic material that took place in the Guardian's basement last July."
"What's perhaps most concerning is that the disclosure of these emails appears to contradict the White House's comments about these events last year, when they questioned the appropriateness of the U.K. government's intervention," the newspaper said.
Snowden, left the US in May last year after leaking more than 20,000 confidential NSA documents to The Guardian. He is currently residing in Russia after being temporary asylum in June 2013