ISIS leaders remain in close contact with Ankara – Lavrov
ISIS leaders remain in close contact with Ankara – Lavrov
Imagen principal:
The leaders of Islamic State maintain a constant liaison with the Turkish government, working out a new approach to the war in Syria as the Russian Air Force cuts off traditional smuggling routes, says Russian Foreign Minister Sergey Lavrov.
Moscow has intelligence that Islamic State's (IS, formerly ISIS/ISIL) command continues to hold backdoor negotiations with the Turkish leadership, Lavrov told Russian newspaper MK in a vast interview in honor of Diplomats' Day.
The airstrikes of the Russian Air Force in Syria have severely disrupted "traditional smuggling routes," so the Turks are discussing in all seriousness creation of "IS-free zones" in Syria.
"Of course [such zones] would be a violation of all principles of the international law and also escalate tensions, substantially and fundamentally," Lavrov said, adding the Turks are constructing tent camps and some kind of "engineering structures" on the Syrian side of the border, some 200 meters inside the country's territory.
At the same time the Russian FM does not believe that a full-scale Turkish invasion into Syria is possible; Ankara is expected to limit its actions to "small provocations."
"I do not believe that the US-led [anti-IS] coalition, which includes Turkey, would allow such desperate schemes to take shape," Lavrov said.
'Main transit route for militants' - Russian ambassador to Ankara on Turkey http://on.rt.com/742c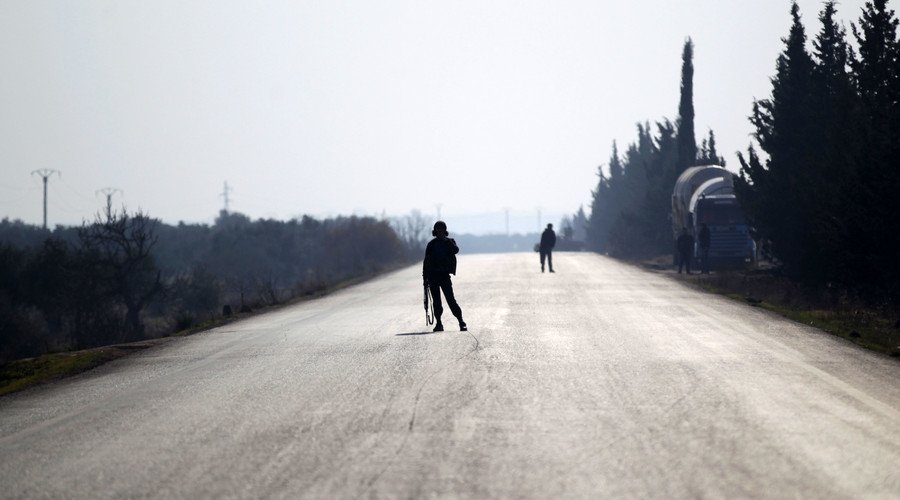 According to Lavrov, Moscow was "astonished" by the position voiced by the German Chancellor Angela Merkel during Turkey voyage about Russian airstrikes being to blame for the growing influx of refugees from the Middle East to Europe.
The German leader did not say a word about terrorists in Syria being supported by the trafficking of arms, munitions and other necessary supplies from Turkey, which openly blackmails the EU over the refugee problem, Lavrov said.
Lavrov called attention to the fact that the growing tide of asylum seekers rushed to Europe after the elimination of the Libyan state, which took place well ahead of the Russian warplanes being deployed to Syria.
"I'd like to note that we had called attention to Turkey's actions becoming inappropriate… long before our Air Force became operable in Syria," Lavrov said, recalling incidents with Turkey creating obstacles with international projects and scandalous statements made by the Turkish President Recep Tayyip Erdogan during his 2015 visit to Moscow.
"Of course we paid attention to that incongruity, but assumed that common sense would prevail and Turks realize we're neighbor and had done nothing wrong to them," Lavrov said, quoting President Vladimir Putin's words about Moscow putting a blind eye on many of Ankara's escapades.
"Of course we paid attention to that incongruity, but assumed that common sense would prevail and Turks realize we're neighbor and had done nothing wrong to them," Lavrov said, quoting President Vladimir Putin's words about Moscow putting a blind eye on many of Ankara's escapades.
Lavrov agreed that probably that position was a mistake, since it ended up with the "Turkish leaders falling out of the real world completely."
'No way to improve for now' – Kremlin on Russia-Turkey relations http://on.rt.com/742u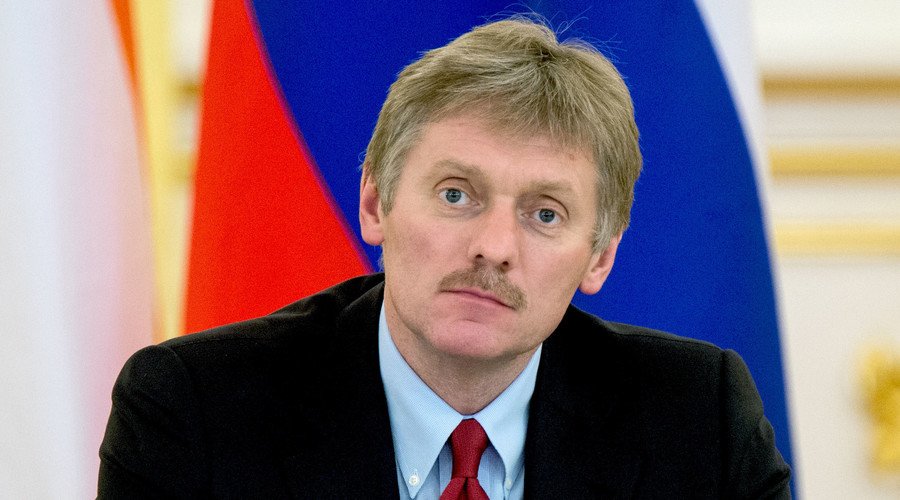 The veteran foreign minister does not exclude attempts to put the boots on the ground in Syria from some countries of the Persian Gulf.
"If the [Syria peace] talks bring no fruit or are not allowed to begin, then it is possible that some countries, directed by personal hatred towards [President Bashar] Assad, would go for a head-on solution by force," Lavrov acknowledged, recalling some countries of the region "empathetically rejecting Russia-US-EU initiative to declare the Syrian crisis "militarily unsolvable" in a UN Security Council resolution.
Saudi invasion of #Syria: The bluff that could ignite World War III (Op-Edge) http://on.rt.com/73wg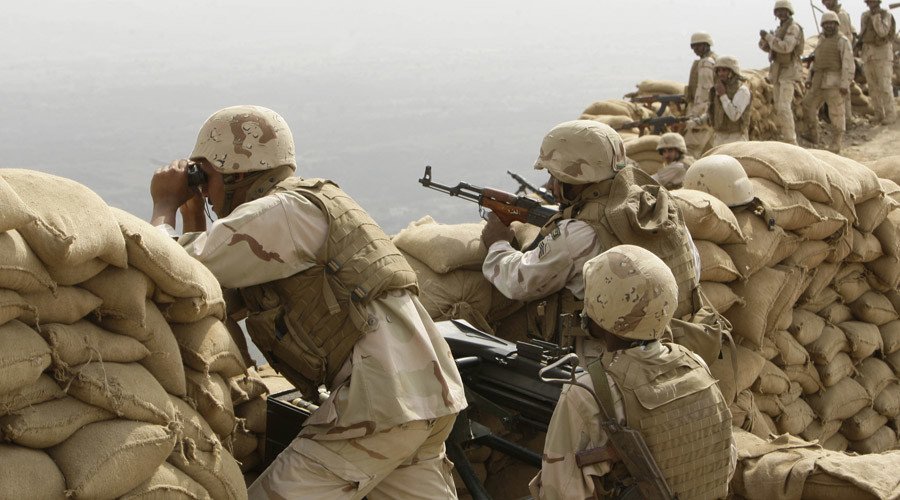 "So this [a military intervention in Syria] is quite possible," Lavrov said, mentioning Saudi Arabia's openly declared plans to send troops to Syria should an international coalition invade.
The developments of the Turkish-Syrian border serve proof that Ankara's primary concern is making direct contacts between the Syrian and Turkish Kurds possible.
The IS-free strip along the border is called to prevent that Kurdish reunion Ankara finds totally unacceptable, as it would disrupt Turkish supplies to IS terrorists and getting oil and other contraband goods once and for all.
In this light, Ankara, as well as some other capitals in the region, believes Russia to be the biggest problem in the Middle East.
"I can understand that," Lavrov said, "The Turks say openly that we have blown their plans [for Syria] wide open and now are trying to nail the Americans to the barn door, too," the Russian FM commented on Ankara's recent demarche towards Washington, which was thrown into a dilemma to "choose between Turks and Kurds."
Furious Erdogan tells US to choose between Turkey and Syrian Kurds http://on.rt.com/73y7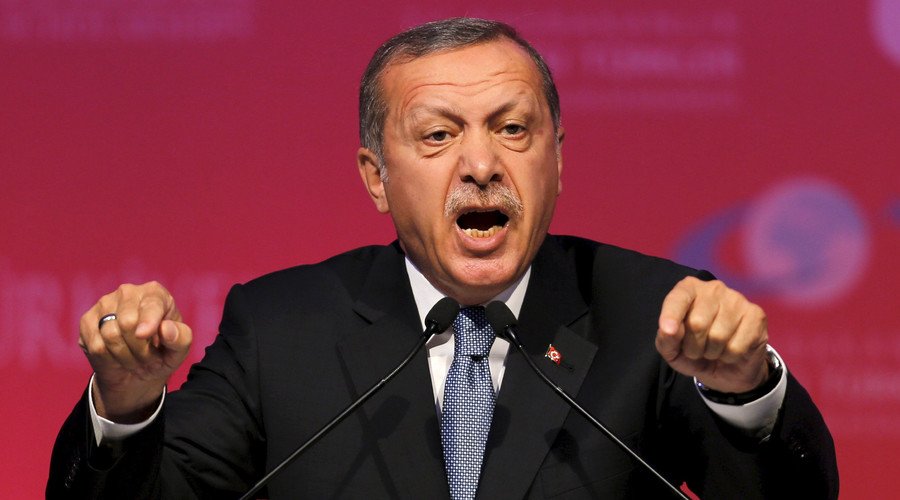 Ankara also insisted on expelling Kurds from the Syria peace talks, which is "Turkey's arrogant position not seeing eye-to-eye by anybody else," Lavrov stressed, noting that Washington has already, though anonymously, proclaimed the Kurds being allies against Islamic State.
"We work with them [Kurds], too," the minister mentioned.
"Honestly speaking, I do not consider the situation as irretrievable one,"Lavrov said, adding that at present close cooperation between Washington and Moscow in Syria is not possible due to a "restrain factor" of the US relations with allies in the Middle East region perceiving Russia as being a threat to their plans for Syria.