New Investigation Alleges Israel Behind Yasser Arafat's Death:
New Investigation Alleges Israel Behind Yasser Arafat's Death:
Imagen principal:
A Palestinian team of investigators looking into the death of Yasser Arafat said Wednesday that the Israeli government assassinated the iconic leader of the Palestine Liberation Organization in a Paris hospital in 2004.
"The inquiry committee has been able to identify the assassin of former president Yasser Arafat," said Tawfiq Tirawi, the head of the probe team that began its investigation in 2009. The statement comes a day earlier than the 11th anniversary of Arafat's death.
Palestinians lighted candles ahead of 11th anniversary of death the Palestinian leader Yasser Arafat in #Ramallah.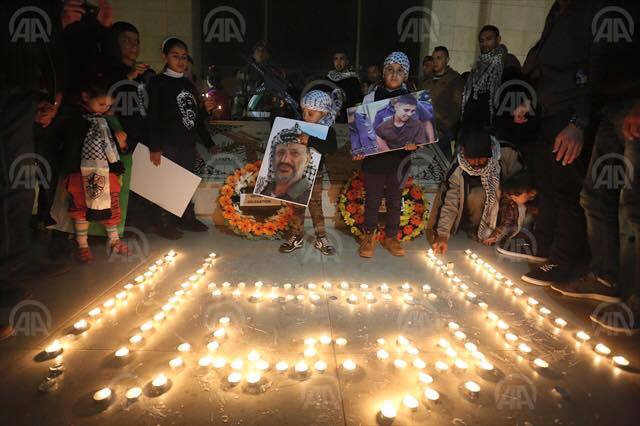 According to a team of French doctors, the Palestinian leader died of a massive stroke, although the origin of his illness was unknown. However, a murder probe into Arafat's death was opened following the discovery of high levels of polonium on his personal belongings, leading to the exhumation of his body in November 2012 for further testing.
About two months ago, French judges wrapped up investigations in the case without any charges or any tangible results, saying evidence was insufficient to support a poisoning theory, but some lawyers and the Palestinian government said the ruling was biased.
Without any conclusive evidence, questions remain about the popular leader's death, with many of his supporters still believing the Israeli government poisoned him.