Guerrilla Commander in Havana for Peace Talks with Colombian Government
Guerrilla Commander in Havana for Peace Talks with Colombian Government
Imagen principal: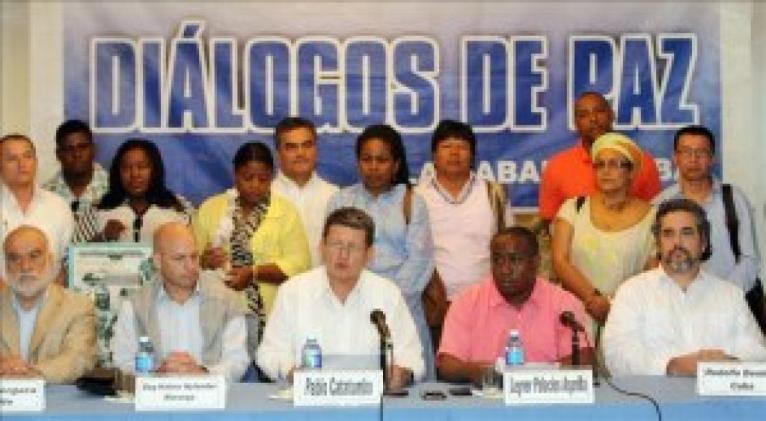 Gomez, whose real name is Milton de Jesus Toncel Redondo, is a member of the Secretariat, the FARC's highest body, will join the delegation trying to negotiate an end to the conflict in the South American country.
"This transfer was carried out following all the established protocols and with the express authorization of the president of the republic," Juan Manuel Santos, the Office of the President said in a statement.
The negotiations, "based on what was agreed to previously," will address the issues of demobilization, disarmament and the reintegration of guerrillas into society, the Office of the President said.
The subcommittee dealing with ending the conflict includes Gen. Javier Florez, who represents the government, and Henry Castellanos Garzon, known as "Romaña" and the FARC's representative.
The negotiations in Cuba, which started two years ago, have resulted in agreements covering two of the five points on the agenda.
The negotiators are currently dealing with the issue of victims.
Ending the conflict will be the last issue addressed in the negotiations.
Gomez participated in the failed peace dialogue with former President Andres Pastrana's administration in San Vicente del Caguan, a town in the southern province of Caqueta.
In 1999, Pastrana allowed the creation of a Switzerland-sized "neutral" zone in the jungles of southern Colombia for peace talks with the FARC.
After several years of fitful and ultimately fruitless negotiations, Pastrana ordered the armed forces to retake the region in early 2002. But, while the arrangement lasted, the FARC enjoyed free rein within the zone.