Ayotzinapa Community Assaulted by Mexican Police
Ayotzinapa Community Assaulted by Mexican Police
Imagen principal:
Mexican federal police opened fire on a group of people related to the Ayotzinapa case in the capital city of Guerrero state, Sunday morning, leaving at least 17 civilians and three police injured, some of whom remain in critical conditions.
The protesters included students from the Ayotzinapa teacher training school, where 43 students were forcibly disappeared by local police in September, parents of the missing students, members of education union CETEG, as well as other students and journalists.
The group had been heading toward a place called "El Caballito" in Guerro state capital Chilpancingo, according to a statement published by the National Association of Democratic Lawyers. They were heading there to begin preparations for a concert in support of their 43 missing partners, whose abduction has prompted continual protests and social unrest in Mexico in recent months.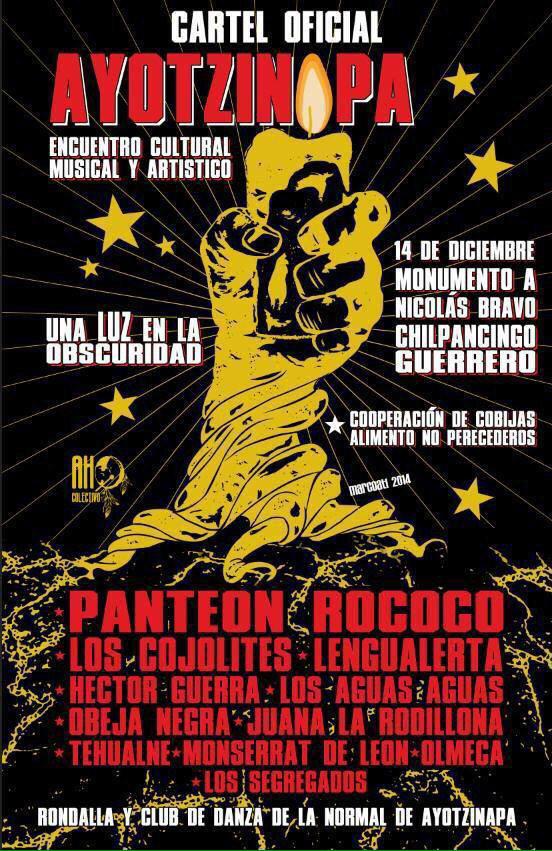 This tweet from Mexican daily La Jornada announces the "solidarity" concert in Chilpancingo for Sunday.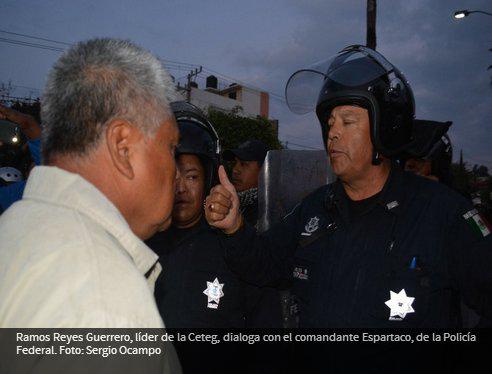 Around 4 a.m. local time, the group of students, who were inside two buses on their way to "El Caballito", were intercepted by a cab carrying three ununiformed policemen.
Students reported that the officers seemed to be under the influence of alcohol and drugs.
The police officers started insulting the Ayotzinapa community members and the group responded to the verbal aggression.
The policemen are reported to have gone back to their hotel, where they changed into their uniforms, and returned with around 30 other policemen, five of them armed.
Two students were reported severely injured after the first clash.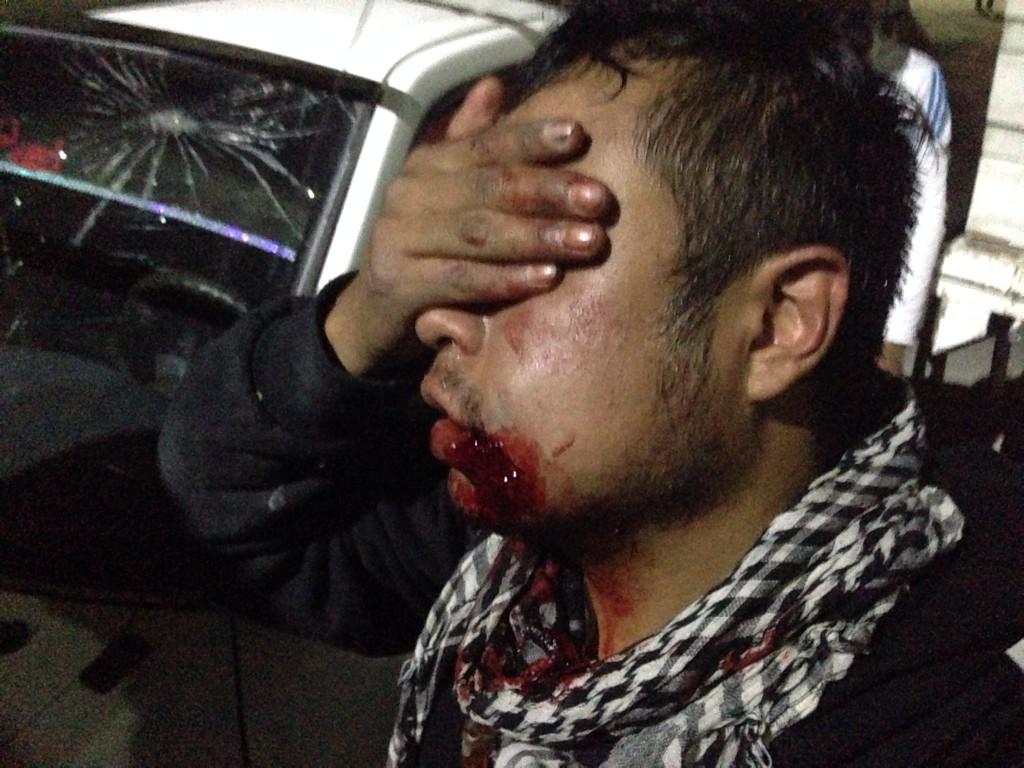 Policía Federal agrede a estudiantes de Ayotzinapa en Chilpancingo
This Tweet says "Federal police attack Ayotzinapa students in Chilpancingo," and links to Regeneracion Radio's recording of the events. It also contains the Democratic Lawyer Association statement.
After the first incidents, more colleagues, friends and relatives joined the civilian group "to protect and provide assistance," said the National Association of Democratic Lawyers statement.
Around 6 a.m. a second clash took place, between the police forces and the Ayotzinapa community. Three parents of the 43 forcibly disappeared students, a journalist, one student from the National Autonomous University of Mexico and a CETEG member were reported injured.
"Clashes and tension in Chilpancingo before the concert for Ayotzinapa," reads a later update by La Jornada.
The Mexican band Panteon Rococo, due to headline the concert, said on their official Facebook and Twitter accounts that the concert, called "A light in darkness," was cancelled "because of the federal police's provocation and aggression against the Ayotzinapa teacher training school community."
"With drunk and altered federal police infiltrating the group, the safety of the people at the cultural event cannot be guaranteed," the band tweeted.
The band also demanded the authorities to guarantee the "physical, psychological and legal integrity" for the people and artists who had been arriving in Chilpancingo since Saturday.