Pompeo Uses 'Democracy' Guise to Attack Foes in Eurotrip
Pompeo Uses 'Democracy' Guise to Attack Foes in Eurotrip
Imagen principal: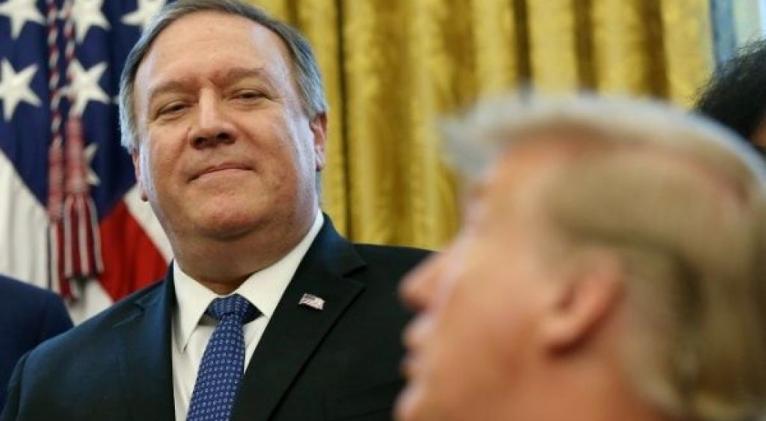 U.S. Secretary of State Mike Pompeo will conduct a trip to Central Europe with the objective of promoting 'democracy' while peddling anti-Russia and China discourse.
The U.S. Secretary of State Mike Pompeo started a tour of five nations in Europe on Sunday where he will promote the White House's anti-China and Russia agenda under the banner of 'democracy.'
RELATED: Russia Pulls Out of The INF in Tit For Tat With The US
The Secretary of State is expected to look for ways to rekindle weak partnerships with Hungary, Slovakia, and Budapest during the trip. These are countries where the U.S. is worried about losing its hegemony to China and Russia which have strengthened ties.
However, countries like Hungary have strong economic ties with Washington DC's foes which seem difficult to undermine. Hungary, for example, receives most of its gas from its Russian neighbors and is one the countries from the EU to benefit the most from Chinese investment, according to VOAnews.
Donald Trump's administration suggested it is seeking a closer relationship with Hungary's Victor Orban who is known for his repression of media, labor unions, and who won a third consecutive term last year in a campaign based on anti-immigration policies. The anti-immigrant policy is certainly an area where Trump and Orban share common ground.
Orban has recently stated that he believed there should be "anti-immigration" forces in all European institutions. While Trump has been active in trying to create the notion that migrant caravans full of women and children are trying to invade the U.S. and therefore represent a threat to national security, which are claims that have been completely discredited.
Remarks made by top cabinet officials in Orban's government indicate a desire to strengthen ties with the U.S., particularly the call to encourage ExxonMobil to develop a gas field in the Black Sea as a means to reduce dependence on Russia.
The U.S. government has also been active in generating accords to strengthen the military capabilities of Hungary and Slovakia to sell them F-16 fighter jets.
The U.S. Secretary of State will also take part in a conference in Poland where he aims to continue to demonize Iran, entitled "Future of Peace Security in the Middle East."