'Education is a Right!': Argentine Students, Teachers Mobilize En Masse Against Education Funding Cuts
'Education is a Right!': Argentine Students, Teachers Mobilize En Masse Against Education Funding Cuts
Imagen principal: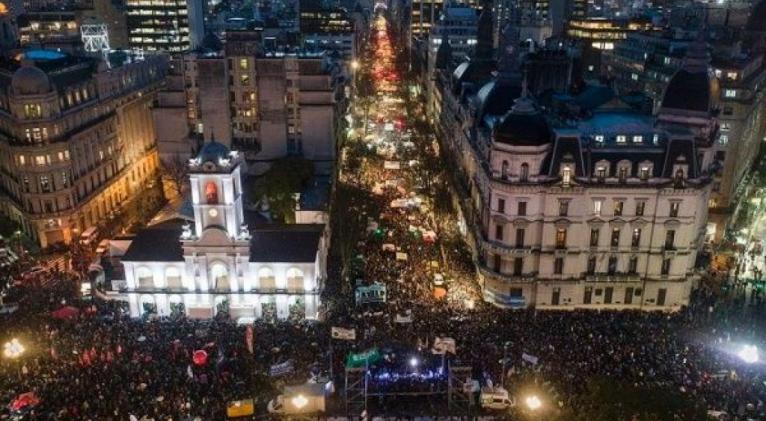 Hundreds of thousands marched in Buenos Aires in defense of public education and to demand better salaries and increased budgets.
Hundreds of thousands of Argentines marched in downtown Buenos Aires  Thursday in defense of the public education system and to reject cuts announced by President Mauricio Macri's administration amid the country's ongoing International Monetary Fund-backed austerity measures.
RELATED: Argentina: Professors, Teachers Protest Against Budget Cuts
The march took place during the fourth week of a strike by workers at national universities. In the days leading up to the march professors and students held classes in public spaces and organized occupations of universities across the country to shed light on the current crisis in the Argentine higher education system.  
"We didn't come only for the salaries, but also for the funding of public and free university education," Monica Pipino, a professor at the National University of Rosario, explained in an attempt to counter the narrative advanced by government officials, who claim the conflict is based exclusively on wages.
Last month, Macri's government announced a US$99 million (over $3 billion Argentine Pesos) in cuts to the public education sector and a halt in infrastructure projects. This announcement aggravated the demand for salary increases that respond to the increasing rate of inflation.
@fedelopezclaro

Marcha por la educación Universitaria