4th Congress of Venezuelan Socialists to Focus on Economic Issues
4th Congress of Venezuelan Socialists to Focus on Economic Issues
Imagen principal: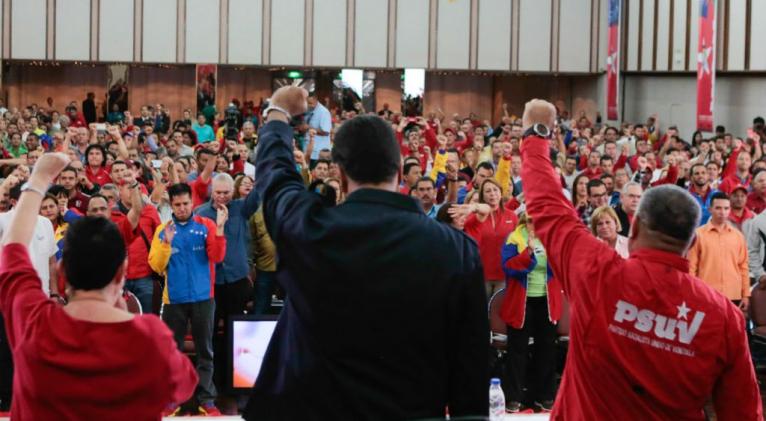 Caracas, Jul 28 (Prensa Latina) The head of state and president of the United Socialist Party of Venezuela (PSUV), Nicolás Maduro, called on the militancy to focus the debates of the 4th Congress of the political organization on the economic issue.
Through a message on the social network Twitter, the president stated that the great appointment of the organization, starting today until July 30, will contribute in its discussions to define the future of the South American nation.
'The 4th Congress of the PSUV has as a method the dialectical equilibrium of reflection, study, thought and action, to make definitions of the future of the country. I insert in the debate (...) the Program of Recovery and Economic Growth of the Country,' Maduro wrote on the platform.
'I am sure that with the unity of Venezuelans, a new model of development of the productive forces will emerge, capable of creating wealth and producing everything we need for the functioning of society and the satisfaction of the needs of the country,' added the socialist leader.
From today, 670 delegates from all the Venezuelan states will discuss the most pressing issues of political and economic news, in a process of discussion that started from the bases of the main party organization of the nation.