Venezuela Dismantled Drug Trafficking Network
Venezuela Dismantled Drug Trafficking Network
Imagen principal: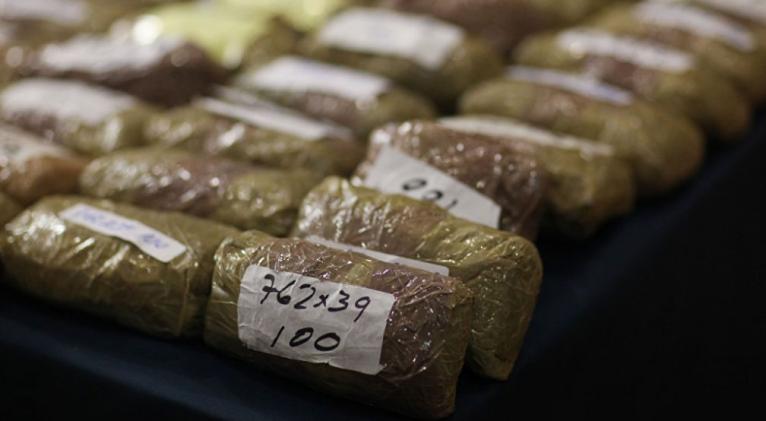 Caracas, Jul 12 (Prensa Latina) As part of a continued campaign against drug-trafficking Venezuela's Attorney General, Tarek William Saab, reported the seizure of 82 kgs of cocaine in five shipments made through the MRW parcel company, bound to the Netherlands and Ivory Coast.
The head of the Public Prosecutor's Office explained that from June 20 to 22 officers of the Anti-drug Command of the Bolivarian National Guard detected five shipments of furniture and paintings in which they found several packages with the illegal substance.
He said that four of these shipments had originated in the state of Tachira and one from Anzoategui, and were discovered at the headquarters of MRW in Caracas.
At a press conference Saab added that for sending these parcels the traffickers used false identities, although the prosecution managed to identify the head of the criminal organization as Edgar Vitelio Bermudez, against whom an arrest warrant was issued.
The Public Prosecutor's Office, along with other State security forces, proceeded to raid the MRW offices in the towns of La Fria (Tachira) and Lecherias (Anzoategui), as well as Bermudez' properties.